About Swimtastic + SwimLabs Swim School

Swimtastic Swim School has combined with SwimLabs Swim School in one facility to offer a complete array of services. The Swimtastic focus on learn to swim classes complements SwimLabs' attention to competitive swimmers and triathletes. Between the pool and the tanks, we cover every topic from basic safety to elite racing technique, accommodating swimmers of all ages and abilities. With the combination of Swimtastic and SwimLabs, we take our families from "learn to swim" to "swim to win!" Learn more about SwimLabs here.
(Adult Lessons Available)

Swimtastic offers semi-private lessons for summer league swimmers, club swimmers, age group swimmers, competitive swimmers, masters swimmers, fitness swimmers and more!
Group Lessons - $80 monthly*
For beginners to advanced levels. Max 4:1 student teacher ratio.
ParentTot - $75 monthly*
For ages 6 months to 3 years. Max 6:1 student teach ratio. A parent must be in the water.
Toddler Transition - $90 monthly*
For ages 2.5 to 3 years. Max 3:1 student teacher ratio.
* Actual monthly bill is based on lessons provided each month. The average monthly price for a once per week Group class is $80 (4 weeks of classes at $20 per class). The monthly billing amount will vary based on the number of weeks (or lessons) provided in the calendar month.


(Adult Lessons Available)

Semi-Private Lessons - $120.00 monthly*
Customized attention for two swimmers. Must provide both swimmers. Please call us to find the perfect day and time to fit your schedule!
(Special Needs and Adult Lessons Available)

Private Lessons - $240 monthly*
Customized one on one attention. Please call us to find the perfect day and time to fit your schedule!
20 Invites
Paper Products for up to 50 people
20 kid swimmers
30 adults (total of 50 people)
$325 for 2 hours of the building
SwimLabs Lessons Available
For more information regarding video analysis lessons at the SwimLabs within our facility click here or call (262) 201-0502.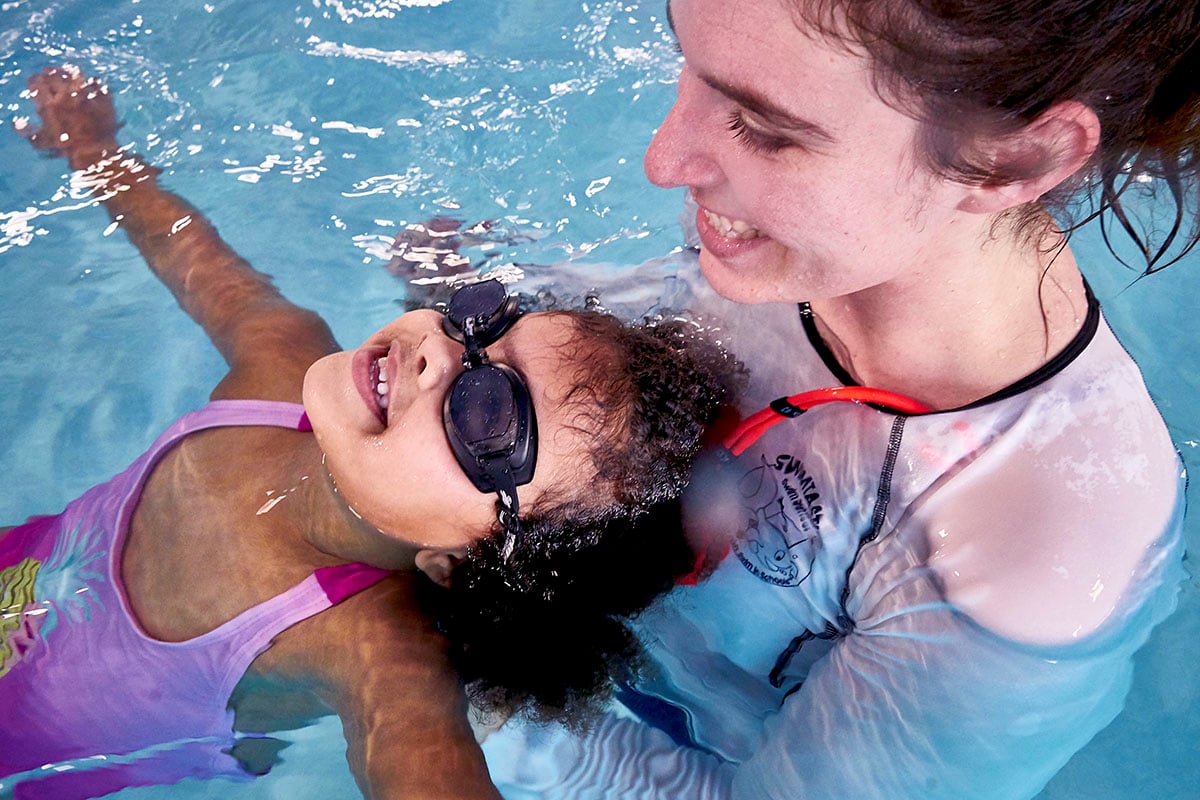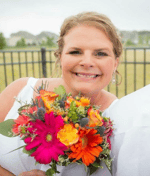 Kathryn (Katie) Brothen – Owner/GM
Katie fully believes that swimming is a life skill! She began swim team at the age of 6 and the love for the pool hasn't stopped. As a mother of 4 daughters she knows it is critical to ensure their safety and joy in and around water. After trying to find accessible classes with great instructors and curriculum, she learned that there is a true market need in the Kenosha area. Seeing that need – she took a leap from her successful 17 year medical device marketing career to bring Swimtastic SwimLabs to the Kenosha market. The best-in-class learn to swim curriculum coupled with the differentiated elite stroke analysis in the flow tanks solidified her passion to bring this to life locally!
---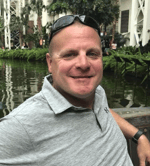 Chuck Vena – Assistant Operations Director
Chuck married Katie Brothen in July of 2018 and loved the idea of opening a local swim school as soon as he heard of the concept. As a lifelong Kenosha resident, he's excited to bring this innovative school to the area for both kids and the competitive athlete. Hosting friends in their backyard pool, they have seen how quickly children who are being actively supervised can end up in the water unexpectedly. From birthday pool parties, Spring Break family vacations, to supporting community triathletes - he has seen how entire families can benefit from this facility.
---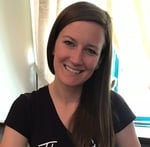 Whitney Stoner – Assistant General Manager
Whitney is a high energy, details, and system loving guru. Her keen attention to detail makes the customer experience one of the best. She brings over 5 years of customer service experience to Swimtastic and SwimLabs.
She is a mom to two amazing little girls and knows what a vital life skill teaching swimming is to them. She began swimming at the age of 7 and swam breaststroke and backstroke and can't wait to see if her daughters follow in her footsteps.
---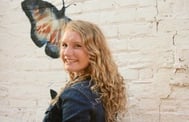 Jada Myers - Manager on Duty
Jada has been swimming for almost her whole life, beginning swim lessons at the age of 3. Beginning at age 12, her teachers began to use her as an aid, and she's been teaching and lifeguarding ever since. This gives her around 7 years of experience, even though she's only 19. Jada also teaches at an after school program at a local elementary school, coaches swimming through the Kenosha branch of Special Olympics, and has experience teaching special needs and private lessons to people of all ages. Jada loves building connections and believes that having a good time and learning are complementary. She understands the importance of water safety, and is excited to bring her passion, knowledge, and experience to SwimLabs to help others grow and learn the same way she did!
---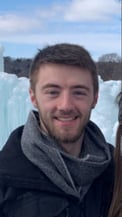 Michael Steplyk - Instructor
Michael is a very active person who always enjoyed being in the water and believes that swimming is a skill that everyone should have. Michael was part of his varsity high school swim team swimming freestyle and backstroke also a 2-time state competitor for diving as well as experience on a collegiate dive team. Michael is currently a junior at the University of Wisconsin Whitewater studying to become an exercise physiologist. He is a very patient and compassionate person who is always willing to help to the best of his abilities. Michael is very excited to start teaching and helping kids learn an important life skill.
---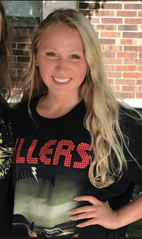 Maren Hoferitza-Palmero - Instructor
Maren has been competitively swimming since around 10 years old. Even at a young age, she spent time teaching her younger siblings to love the water. She was the captain of her high school swim team and swam at state with her team 3 years in a row. Currently, Maren is studying to become a nurse at Herzing University. She hopes to give children a positive experience in the pool, teach them skills they can use throughout their lives, and inspire them to keep with their new hobby!
---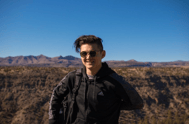 Colton Crosby - Instructor
Colton grew up around water and has been swimming his whole life and swam competitively on his high school varsity team as a butterfly, IM and freestyle swimmer. Colton is well versed in water safety and has worked as a lifeguard for 2 years. He's great with kids and loves to teach swimming as he knows the importance of swimming as a life skill and for kids to know the importance of water safety. Colton is excited to share his knowledge with us!
---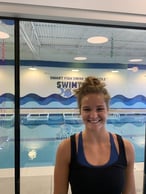 Margaret Hoover - Instructor
I started swimming at the age of ten for Zion Dolphins. I swam competitively for the Dolphins from the age of 10 - 15. In 2010 I attended Indian Trailhead High Shcool and swam through high school and became captain of the women's team. I graduated in 2014 and attended the University of Steven's Point from 2014-2018. I swam all 4 years of college and became one of the top sprinters for the University. I swam 50 free and 100 free. In my fifth year at college, I became the strength and conditioning coach for UWSP Men's and Women's Swimming and Diving Team. Over the years, swimming has positively impacted my life and has given me life long friendships. By working as an instructor at Swimtastic and SwimLabs I have seen the confidence grow in children and seeing their faces light up once they complete a skill is like nothing else. I truly believe swimming has countless benefits for individuals of all ages!
---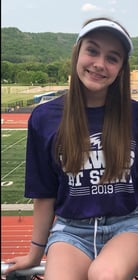 Mary - Instructor
Starting from a young age Mary has always gravitated towards the water and taken any chance she could to hop in. She started lessons at 4 years old which sparked her love for the pool. She grew up participating in countless sports and found a passion for running on her school track team. She's been running n her varsity track team for 5 years throughout middle and highschool whole incorporating swimming and various other activities into her training. Mary Believes that swimming is a crucial life skill that everybody should have. Siwmmingopens up another world of opportunity for people of all ages and abilities. She's looking forward to sharing her passion and knowledge with students and watch them develop into amazing swimmers.
---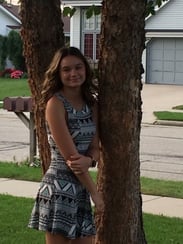 Noelle Sporer - Lifeguard and Deck Supervisor
Noelle simply loves the water and recognizes that swimming is a necessary life skill to start at an early age. From her many years of experience instructing children in music and their faith skills; Noelle aims to bring the same positive energy and passion to the swimming pool. In her free time, she enjoys running, working to further her academics, going on family camping trips, playing the flute, and much more. She has big plans for the future as she intends to go to medical school and continue working with children for many years to come. Her favorite thing about instructing is making each and every child feel safe, important, and confident as well as have a fun experience in the water!
---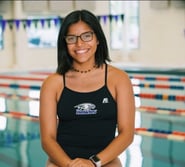 Jazylnn Gonzalez - Instructor
I was introduced to swimming through swim lessons at a young age and always enjoyed swimming for fun with family and friends. I've competitively swam and played lacrosse for four years at Indian Trail. I also love working with kids and have gained experience through babysitting, volunteering at kids programs through my church, and spending time with my younger siblings. I hope to help the young swimmers gain confidence in the water and have fun!
---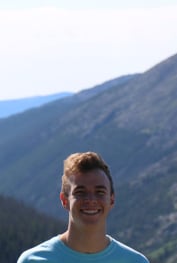 Thomas Erickson - Lifeguard and Deck Supervisor
Thomas is a senior at Harborside Academy, and he loves being around kids. He has lived by Lake Michigan all his life so he knows the value of water safety. He has been sailing all his life and just last summer taught sailing courses. Thomas decided to take his love for water and knowledge of water safety to the next level and became a lifeguard. He is excited to be working at Swimtastic SwimLabs Kenosha where he can instill a love of swimming in kids.
---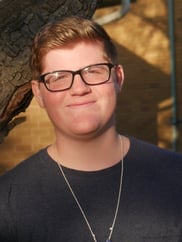 Zach Hoffmire - Instructor
Zach has always enjoyed the water. He took swim extensive swim lessons all through his childhood and enjoyed them thoroughly. He dove for his high school swim and dive team. Zach is always optimistic, friendly and eager to have a good time. Zach is very experienced working with kids and loves to see their growth personally as well as growing in their swimming abilities. Zach's goal is to one day be 6ft tall and own light-up crocs. Zach's favorite show is Veggie Tales and he hopes to see a live-action remake one
---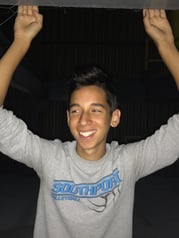 Dylan Mahant - Instructor
Dylan has grown up around water his whole life. He grew up along the lake and would beg his parents daily to take him to the beach. He took swimming lessons at age 6, and loved the swimming. Dylan played various sports growing up and currently runs Cross Country and Track for his high school. He enjoys swimming and thinks that everyone should learn how to swim, regardless of how old you are or what you can do. Dylan has spent time volunteering at Montessori Children's House, teaching kids how to count and sort items. He is very eager to work with the kids and teach them to become awesome swimmers.
---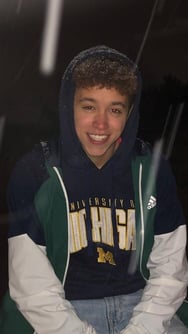 Dion Brown - Lifeguard, Deck Supervisor, and Instructor
Dion is a Junior at Tremper High School. He loves any activities especially if they have something to do with water! He grew up with a giant swimming pool in his backyard where he spent most of his time as a kid. He is a certified lifeguard with intent to watch diligently the safety of the children while bringing joy and happiness to their eyes. Dion works every week in his local church to volunteer, also at summer camps for kids in foster care. He is totally excited to work and can't wait to meet all his new little friends. He is making it his mission to not only serve and protect but to also inspire the swimmers.
---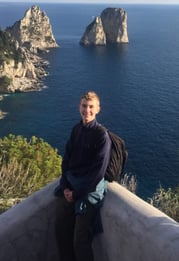 Evan Engel - Deck Supervisor
From a young age, Evan has always enjoyed swimming. He has always felt that swimming was an important skill for everyone to know whether competitive or recreational. Working as a camp counselor through the UW extension during the summer Evan has shown emphasis on working and creating friendships with kids of all ages. Evan also participates in as many extracurricular activities as possible including Varsity tennis, volleyball, and multiple honor societies. Evan says he is glad to be a part of the SWimtastic and SwimLabs Kenosha team!
---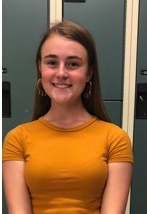 Brooke Sheredy - Swim Instructor
Brooke feels most at home in the water. She learned to swim at the age of three and her passion for the water was only intensified by living on the beautiful tropical island of Guam. After moving stateside she continued her passion for swimming by swimming competitively for her local high school. Brooke is looking forward to helping the next generation swimmers in hopes they develop water safety and the same love for the water as she has.
---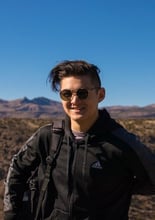 Colton - Swim Instructor
Colton grew up around water and been swimming his whole life and swam competitively on his high school varsity team as a butterfly, IM, and freestyle swimmer. Colton is well versed in water safety and has worked as a lifeguard for 2 years. He's great with kids and loves to teach swimming as he knows the importance of swimming as a life skill and for kids to know the importance of water safety. Colton is excited to share his knowledge with us!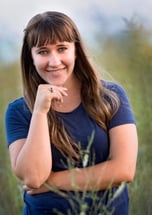 Kaylin Hughes
Growing up close to Lake Michigan all of my life I have enjoyed being in and around the water ever since I could remember. My family frequently went on camping trips which included many water activities like swimming and kayaking. To this day I enjoy being in and around the water as much as possible and I know how important water safety is. I have grown up in an in-home child care setting, allowing me to build relationships and continuously help with the children to this day. Soccer has been a major part of my life and I have been playing since I was three years old. I've been on club teams for many years and was the captain of the varsity team at Bradford high school which sparked my love to help teach and lead in many different areas of life. I am currently a student at UW-Parkside majoring in Pre-Veterinary medicine. In my free time outside of schooling I enjoy spending time with family and friends, drawing, kickboxing, kayaking, camping and playing with my two chocolate labs.
---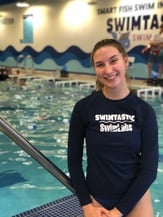 Aisling
Swimming since 2004
Favorite stroke: Backstroke
My spirit animal is a lion.
---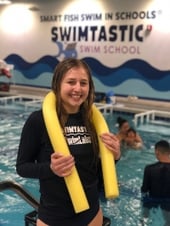 Sarah
Swimming since 2008
Favorite stroke: Backstroke
My spirit animal is a giraffe
---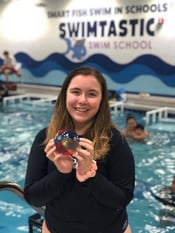 Lillian
Swimming since 2002.
Favorite stroke: Freestyle.
My spirit animal is a dolphin.
---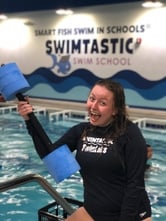 Savannah
Swimming since 2010.
Favorite stroke: Breaststroke.
My spirit animal is a lion.
---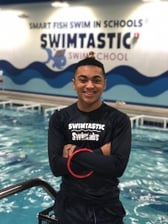 Jaylen
Swimming since 2008.
Favorite stroke: Butterfly.
My spirit animal is a turtle.