Swimtastic Swimming Lessons: Naples, FL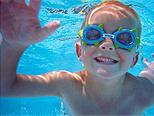 At Swimtastic, our goal is to teach swimming in a positive, safe and loving environment. We recognize that each child is an individual with different emotional and developmental abilities and we cater each lesson to those needs.
In addition to teaching the life-skill of swimming, we strive to develop each child's self-esteem, confidence and love for the water- because creating a happy swimmer is a gift that lasts a lifetime.
Registration is easy! Walk through our swim lesson questionnaire, we will then confirm your class time with you by email or phone.
Current Pricing at Swimtastic Swim School - Naples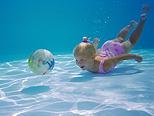 Starting at
$99 per month
Classes run 30 minutes one day per week.
Call for options on adding more classes to your schedule
Swimtastic Swim Lessons
Watch the video below to get a glimpse of our lessons!
Find us on Google Maps: Naples, FL
Wondering where we're located? Check us out on the map! We are located within the LA Fitness Facility off of Cooper Creek Boulevard.