Swimtastic Swimming Lessons: Franklin, WI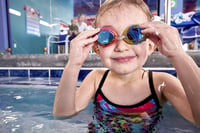 At Swimtastic, our goal is to teach swimming in a positive, safe and loving environment. We recognize that each child is an individual with different emotional and developmental abilities and we cater each lesson to those needs.
In addition to teaching the skill of swimming, we strive to develop each child's self-esteem, confidence and love for the water- because creating a happy swimmer is a gift that lasts a lifetime.
Our curriculum consists of 12 unique teaching levels, and uses a progressive teaching approach that allows for your swimmer to learn to swim comfortably at an individual pace while creating a learning environment that is not only fun, but allows for maximum skill retention. Learn more here!

*Receive a FREE weekend Family Swim Pass if you sign-up today!
Monthly Pricing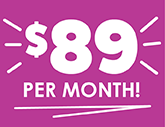 _____________________

Benefits

- Automated Monthly Payments -
- Same Day and Time every week-
-No session dates- Rolling enrollment-
*Classes run 25 - 30 minutes, once per week
*Actual monthly bill is based on lessons provided each month. The average monthly price listed is based on 4 classes per month (or a four week month). The monthly billing amount will vary based on the actual number of classes provided in the calendar month. Call us for more information at (414) 421-7946
Kids Birthday Party Celebrations!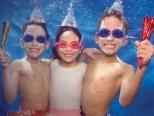 Looking for the perfect place to throw your child's Birthday Party? You've come to the right place. Swimtastic offers a variety of birthday party packages including themed mermaid and pirate parties that feature our party room and private swimming pool just for you.
Our indoor pool is heated to a warm 90 degrees and fully equipped with Swimtastic's signature water slide, specifically designed to be the best birthday party of the year!
Hand-select current openings & reserve your birthday party in real-time!
Come Enjoy Family Swim at Swimtastic!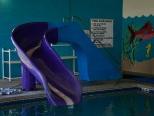 Family swim is offered free of charge for the session your child is registered for. We do not give any refunds or offer makeups for missed classes, so having these swim times available is key to achieving consistency. We encourage you to use these times to practice skills and make up for the missed lesson.
Not enrolled in the session? No problem! You can still attend Family Swim. For those not enrolled in the session, pricing is as follows:
$5 per person; children 2 and under are FREE.
Family Swim hours are as follows (you do not need to call ahead to enjoy Family Swim, but we do encourage you to like us on Facebook, as we occasionally have to cancel Family Swim due to other events):
Saturday: 1:00 - 2:00 PM
Sunday: 1:00- 2:00 PM
Adult Open Swim at Swimtastic Franklin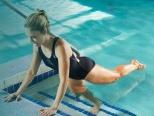 Our warm 90 degree water isn't just for children - we hold Adult Open Swim Monday through Friday too! Swim laps, exercise, or just relax to your heart's content! We offer the following swim times for adults:
Monday - Friday: 1:00 - 3:00 PM

Price: $5.00 for one hour of swim
We also offer a monthly discount : Pay $30 for an unlimited adult swim pass! (Attend Monday - Friday at the designated times)
We are more than happy to put out exercise equipment for you to use as well. Just stop up at the front desk and ask!
On occasion, Adult Open Swim times change. Please like us on Facebook to stay updated.
Referrals
We credit for referrals!
The highest compliment we can recieve is a referral from one of our clients.
When you refer a new client to us, you recieve a referral card good for $20 towards any Franklin Swimtastic service or retail items.
Tell your friends about Swimtastic today!
Swimtastic Swim School of Franklin, Wisconsin
Click play below for a glimpse inside Swimtastic...
Google Maps: Swimtastic of Franklin, WI
Wondering where we're located? Check us out on the map!