Treading beyond swim lessons... even more opportunity awaits!
Searching for more than just swim lessons?
You've come to the right place!
In addition to our traditional once a week swimming lessons, Swimtastic has many additional services tailored to meet the needs of clients.
We have programs designed for infants as young as 6 months old, through adults of any age, and everywhere in-between - for individuals, families and friends.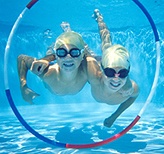 See the list to the right for the latest list of services available across all of our full-time facilities.
Hover over the location & schedule tab along the top to view upcoming dates & times for location-specific services.
Is there a particular service or a schedule that you can't quite find? Not to worry... we're more than happy to assist you! Simply fill out our contact form or give us a call at (888) 549-SWIM (7946). We're here to help!