Family Swim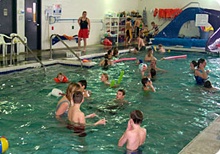 Swimtastic Swim School holds open swim times at pre-scheduled time-slots each week, primarily on weekend afternoons.
Students can show mom and dad what they've learned in swim lessons and practice their new skills.
Experience Swimtastic's 90 degree water and family friendly facility.
Our heated, indoor pool is open year-round, you're invited to swim at Swimtastic throughout any time of the year!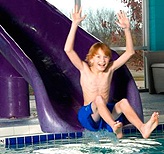 Hover over the location & schedule tab along the top and select your local Swimtastic to view current Family Swim dates & times for your nearest Swimtastic facility.
Need help finding your local Family Swim schedule? Not to worry... we're more than happy to assist you! Simply fill out our contact form or give us a call at (888) 549-SWIM (7946). Then come take a dip!