Swimtastic Stroke Clinics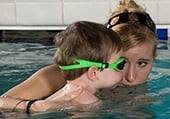 One-hour intensive clinics focus on one specific swim stroke. Our stroke clinics refine a particular swim stroke whether it's front/back crawl, breaststroke or butterfly. It may be the extra boost a child needs to pass from their current swim level. To benefit all students, classes are divided into level appropriate groups.
Specially designed for students that want an extra advantage in their swim skills, Swimtastic Swim School's Stroke Clinics are the perfect opportunity for your child to excel at swimming.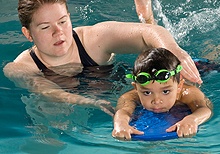 Hover over the location & schedule tab along the top and select your local Swimtastic to view the dates & times for upcoming stroke clinics at your nearest Swimtastic facility.
To reserve your spot in one of our stroke clinics or for help finding upcoming openings, simply fill out our contact form or give us a call at (888) 549-SWIM (7946). Sign up for an added swim skill boost!