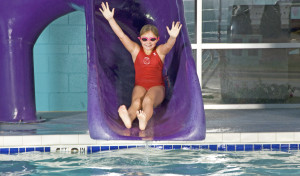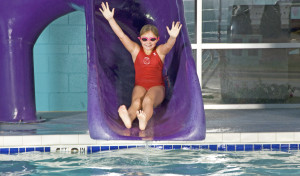 Now that summer is in full swing that means more time at the beach and pools! Whether your family has an exciting vacation planned, or simply day trips to the beach, water safety is highly important for swimmers of any age. Make sure your little ones are ready to hit the water, and educated on basic water safety tips.
Come Up for Air: Jumping into the water is incredibly exciting for kids, especially during the heat of the day! Make sure all children in your group understand the importance of taking breaks and coming up for plenty of air while in the water.
Rest on Your Back: Does your child get tired easily? Remind them of the importance to take a break and rest/float on their back if needed, specifically in water where it is too deep for their feet to touch.
Swim with a Peer: Always swim with a friend or family member. It is also a great idea to make sure there is one adult "water watcher," keeping an eye on all children in their party for safety purposes.
Stay in Action: Remind your kids to stay in action while in the water - keep kicking those feet and moving those arms!
Avoid Horseplay: I grew up with three older siblings and know the temptations – pushing them into the pool when they are not prepared, dunking their heads under water, or throwing pool toys at them. While at the time it seemed like a great idea, none of these are safe. Make sure you talk to your kids about the importance of avoiding horseplay when at the beach or pool, and the potential dangers that could happen if they partake in unsafe activities.
Stay Away from Ditches & Drains: Simply put, pool drains and ditches are dangerous. Make sure to remind your children to stay away from these during the warm months ahead.
Waterpark Safety: Who doesn't love a waterslide?! While waterparks and slides are fun, it is very important to remind children to abide by all posted safety signs. If you have a younger child experiencing a waterpark for the first time, make sure an adult is with them or near the bottom of the waterslide. Sometimes when a child enters the main pool from a waterslide, the child can become disoriented and not know which way is up or down in the pool. Having an adult nearby is important in case they would need assistance.
Feel free to print off our Water_Safety_Booklet to highlight some of these important tips above with your children in a fun way! (Our Water Safety Activity Booklet is a Printable PDF, you may need to download Abode Reader if you do not have it on your computer).
Need extra work on safety and swimming techniques? Register with us today!