Swimtastic Swimming Lessons: Fox Cities, WI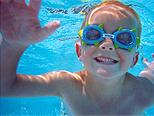 At Swimtastic, our goal is to teach swimming in a positive, safe and loving environment. We recognize that each child is an individual with different emotional and developmental abilities and we cater each lesson to those needs.
In addition to teaching the skill of swimming, we strive to develop each child's self-esteem, confidence and love for the water- because creating a happy swimmer is a gift that lasts a lifetime.
Now featuring real-time registration online! Walk through our swim lesson questionnaire to determine your perfect class level, then view pricing options & hand-pick current openings in real-time! Click to register!
Preferred Client Savings Program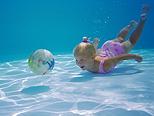 Wishing to save a little extra cash this year and snatch up some VIP benefits while you're at it?
We have a program tailored just for you!
Our preferred client program offers unbeatable benefits for clients, ideal for those who plan to continue swim lessons for 1 year or more.
Take a peek at the VIP benefits for yourself...
Save 10%

Unlimited Family Swim

Free Stroke Clinic

Priority Registration & Class Times

Automated Monthly Payments

No Registration Fees While in
the Program
Fixed Rate so your Price will
Never Increase
How do you sign up?
When registering online simply select the Preferred Monthly option!
... Or of course give us a call if you prefer! ... (920) 722-SWIM (7946)
Click below and begin your VIP Preferred Client Savings Today!
Kids Birthday Party Celebrations!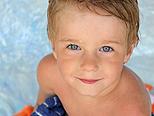 Looking for the perfect place to throw your child's Birthday Party? You've come to the right place. Swimtastic offers a variety of birthday party packages featuring our party room and private swimming pool just for you.
Our indoor pool is heated to a warm 90 degrees and fully equipped with Swimtastic's signature water slide, specifically designed to be the best birthday party of the year!
Hand-select current openings & reserve your birthday party in real-time!
Swimtastic Swim School of Fox Cities, Wisconsin
Click play below for a mini, slow-motion glimpse inside Swimtastic...
Swimtastic Infant/Toddler Clinics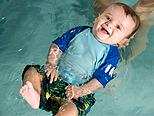 As a sample of our parent-child swim lessons, we offer a FREE Infant/Toddler Clinic specifically created for families with infants and toddlers ages 6 months - 2 years old.
If you're interested in our Swim Baby or Swimtastic Swim Baby parent-child swim classes, this is the perfect way to experience our warm 90 degree water and kid-friendly facility.
Google Maps: Swimtastic of Fox Cities, WI
Wondering where we're located? Check us out on the map!