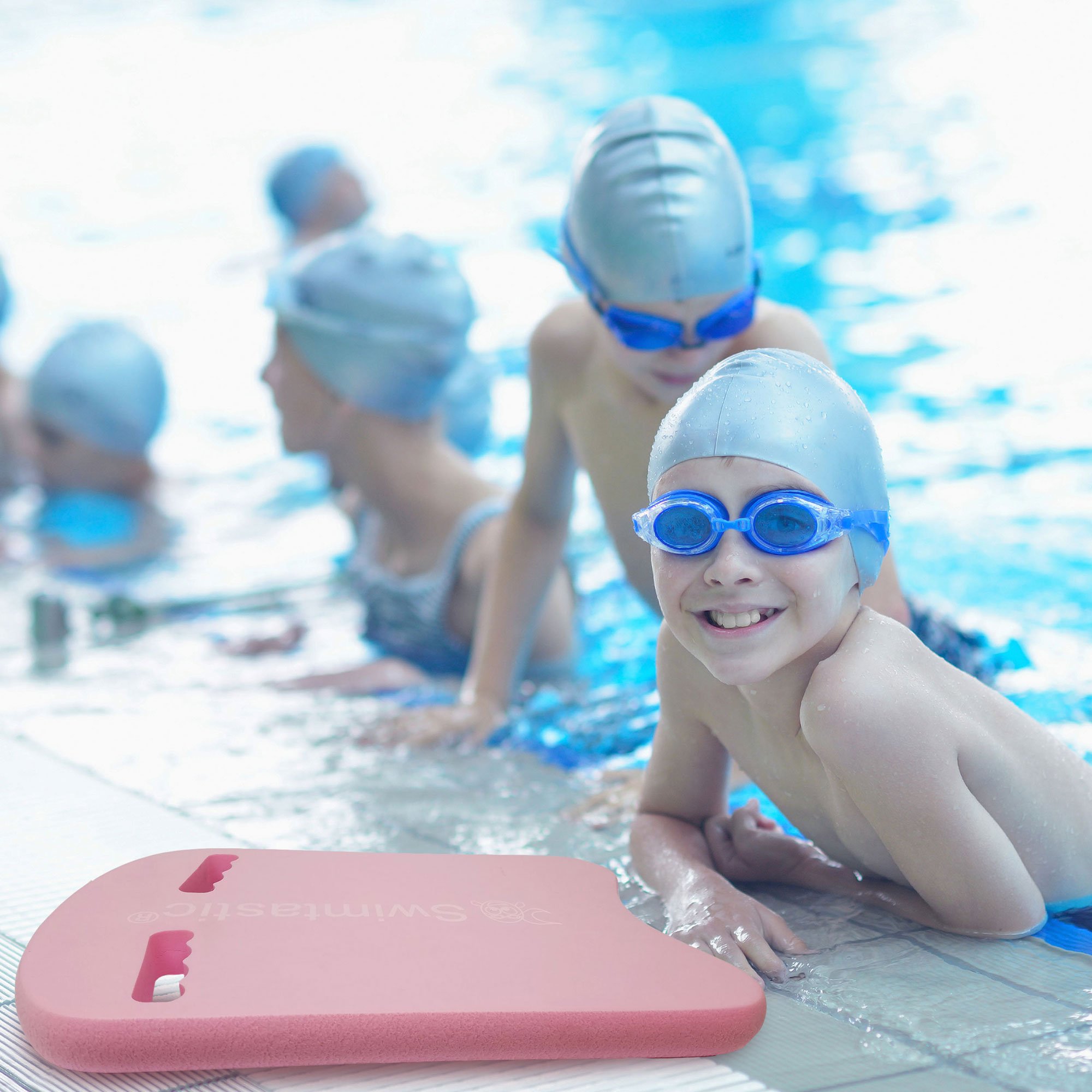 This summer has been great at Swimtastic Swim Schools for our swimmers and families. Summer, as the warmest season of the year, allows swimmers to practice water skills outside of our lessons. Outdoor pools, water parks, and natural bodies of water like oceans and lakes are readily accessible when it's warm outside and we are always sad to see summer go. When the seasons change, it is not uncommon to see our swimmers swim patterns change as well; specifically related to the reduced frequency of being in the water. Have no fear there are year-round options that your swimmer can do to help minimize the effect of losing pool/water time and hitting the Fall-fall off.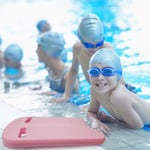 It is strongly recommended (especially for younger swimmers) that if you are losing outdoor water time that you register your swimmer for at least a second lesson per week. Swimming is all about repetition and muscle memory just like any other exercise, so if you don't use it you will use it! The more your swimmer swims and practices year-round the more likely they will become lifelong confident swimmers. That is why adding additional swim lessons is important in the Fall, Winter, and Spring seasons. Then by the time, the summer warmth returns your child should be water ready in and out of lessons.
If picking up an additional 2nd or even 3rd lesson during the week is not an option for your swimmer then it is suggested that you utilize non-swimming exercises. Using exercises that replicate the swim skills done in the pool can help in maintaining the skills learned in lessons. Some suggestions are:
Bath Time: The bath/shower is a great place to practice the basic water skills that aid in water adaptation. Eyes in the water, blowing bubbles, and even back float for smaller swimmers can be done in the tub space. While in the tub, have your swimmer put their eyes in the clean water and remove their eyes from the water. During this exercise do not let your swimmer rub their eyes…instead, tell them "the secret to getting your eyes wet (without goggles) is to blink your eyes hard and fast until all the water is out." Once the child gets used to their eyes in the water then the next progression is to blow bubbles in the water. After they blow bubbles consistently then smaller swimmers can practice rolling over onto their back in the back-float position. For younger swimmers that are not water safe please never leave them unattended in the tub, supervision is needed when practicing.


Dry Land Exercises: Many of the swim movements can be replicated outside of the pool. To complete these, you can lay on the floor, prop yourself up using pillows or cushions on the floor, or even stand. For example, Superman (done by laying on the floor on your stomach) allows you to raise your arms and legs to do the flutter kick and arm movements. To practice freestyle arms your swimmer can stand up, bend forward, and move arms in a circular motion. In this position, advanced swimmers can turn their heads to practice side breath. The motion and movements of breaststroke and elementary backstroke can be done on the floor as well. For more specifics on dry land, swimming exercises go to Google for tips, online articles, and videos.
Nothing replaces the benefits of swimming in the water, and lessons are a crucial tool to achieve swim success. If a swimmer needs to take time off from swim lessons that is okay, but just realize that swim skills can be weakened and/or lost in the meantime, and when you start back up with swimming the swimmer may not be at the same level or be able to complete the same skills as they did before they left. This is completely normal and will just take time and practice to get back to being a strong swimmer. We want our swimmers to be successful in and out of lessons all year round. If you have any specific questions or need tips to get your swimmer through the Fall season make sure to ask your swim instructor and/or deck supervisor for more information. Being in an indoor facility we are lucky to be able to swim year-round and we hope to see you at the pool all year!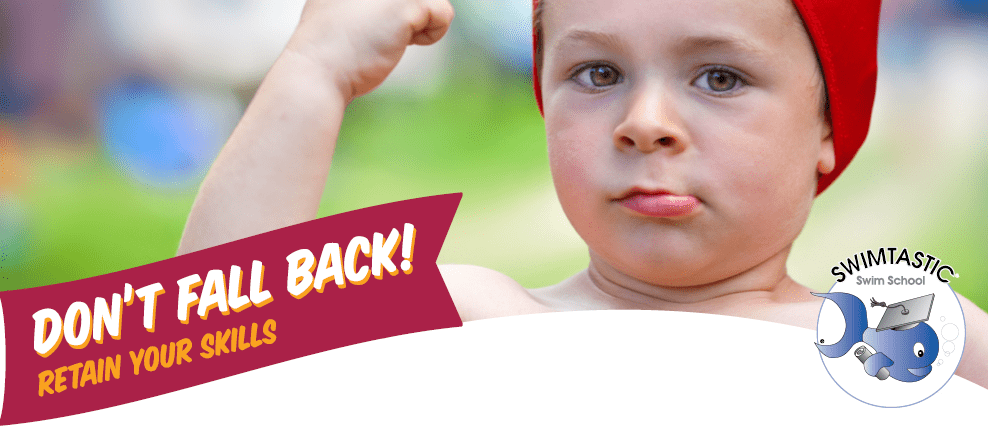 Stay Swimtastic! If you are interested in touring a Swimtastic location or
learning more about swim lessons REGISTER TODAY!