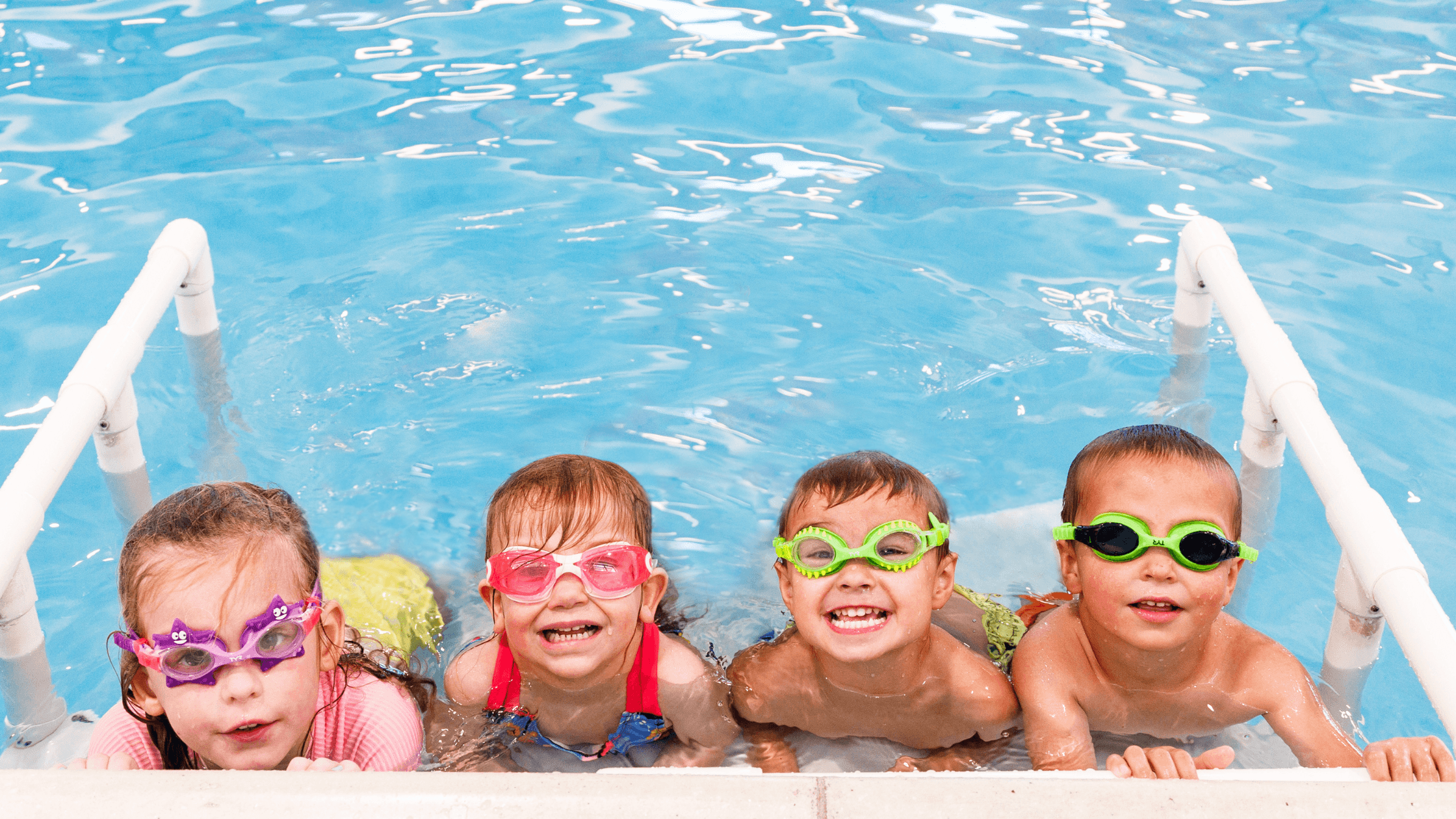 Summer break is a time when kids can indulge in outdoor adventures and creative projects. As the temperature rises, what better way to beat the heat than by engaging in exciting water activities? Not only are these activities a great way for kids to stay active, but they also provide an opportunity to explore their creativity. Be inspired by these eight affordable and creative water activities that will keep your children entertained and refreshed during the summer break.
Just Add Water
Proving that you don't need to blow the budget to keep your kids entertained, here are four affordable activities for fun with water.
1. DIY Slip 'n Slide
Create a DIY slip 'n slide in your backyard using a large plastic tarp, foam bath or dish soap, and a garden hose. Lay the tarp on a slight slope, apply a generous amount of soapy water, and let the kids slide away. It's a cost-effective way to create hours of laughter and entertainment.
2. Water Limbo
Set up a water limbo station using a garden hose. Create a stream of water that the kids must pass under without getting wet. Gradually lower the stream as they succeed, challenging their flexibility and coordination. It's an entertaining and refreshing twist on the classic limbo game.
3. Water Olympics
Organize a mini Water Olympics in your backyard. Set up various water-themed stations like water balloon toss, sponge relay races, and sprinkler limbo. Divide the kids into teams and let the games begin. This activity encourages teamwork, friendly competition, and lots of laughter.
4. DIY Sprinklers
Make your own fun sprinklers for kids to run through for lots of cooling-down fun! You can poke holes in a two-liter bottle and attach it to the end of your hose. Or, you can make a water-spraying arch by taping together a couple of pool noodles with holes poked in them. Attach the hose and have fun!
Water-Based Creative Projects
These creative projects are ideal for making the most of the outdoors and sunny days.
1. Water Painting
Transform your driveway or patio into an outdoor canvas using water-based paint or sidewalk chalk. Let the kids express their artistic talents by painting colorful masterpieces on the ground. As the sun dries the artwork, they can start anew, ensuring endless fun and creativity.
2. Water Balloon Piñatas
Turn the classic piñata game into a refreshing twist by using water balloons. Fill up a bunch of colorful water balloons and hang them from a tree branch or clothesline. Blindfold the kids and let them take turns trying to break the balloons with a stick. It's a fun and wet experience that will keep them giggling for ages.
3. Sponge Water Bombs
Instead of using water balloons, make sponge water bombs. Cut several sponges into small pieces and secure them with rubber bands, creating soft and reusable water bombs. Engage the kids in a friendly water fight. The best part is that these sponge bombs can be used all summer long.
4. DIY Water Park
Transform your backyard into a mini water park using everyday household items. Set up a slip 'n slide, a kiddie pool with a sprinkler, a DIY water tunnel made from a large cardboard box, and even a water obstacle course using hula hoops and cones. It's a budget-friendly way to create an exciting water-themed adventure for your kids.
Let the Splashy Fun Begin!
A lifetime of adventure starts with making special memories in your own backyard. These creative water activities for kids will bring hours of fun and joy through the summer months. Whether it's bursting water balloons, sliding down a DIY slip 'n slide, or participating in a water-themed Olympics, these affordable activities will create lasting memories and provide hours of fun. So, dive into summer fun and let the outdoor adventures begin!