Healthy Doesn't Mean Boring. Ditch the Sugar and Check out These Yummy Alternatives!
With the 4th of July just around the corner, many families are wrapping up the finishing touches on their menus for the upcoming holiday. However, even though it might be tempting to make tons of red, white and blue colored cupcakes, rice krispies and everything in between (because let's be honest - they look cool and taste delicious!), it's also a good idea to balance it out with some healthier options, especially for the kiddos. They'll benefit more from naturally sweet foods like fruit and yogurt rather than processed ingredients, and you might even end up saving some money with the simple ingredients included in the healthy 4th of July themed snack ideas I've compiled.
So consider swapping out some of those cookies or cakes with some of these fruit-based healthy options this 4th of July!
1. Red White and Blue Fruit Salad with Honey-Lime Glaze from Eating on a Dime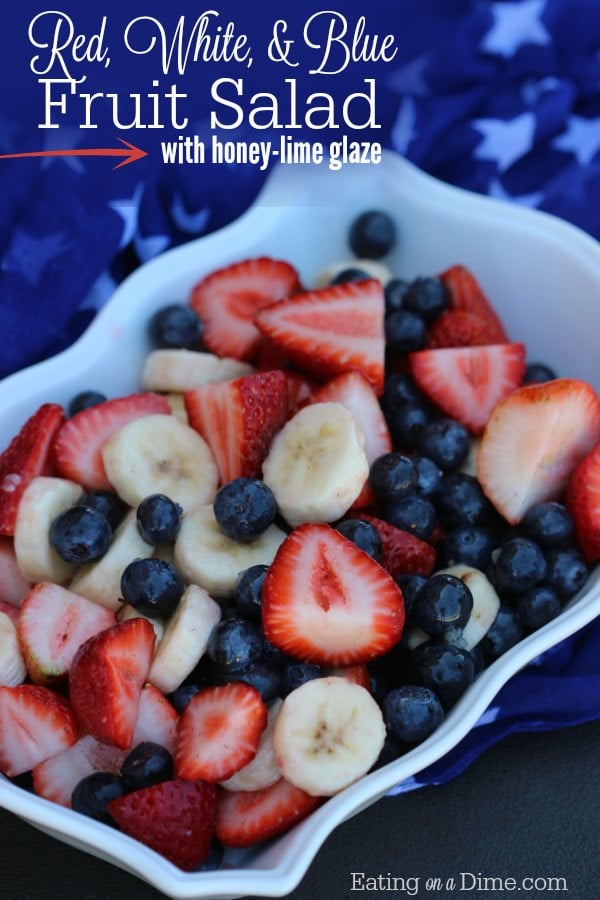 This simple salad of fresh blueberries, strawberries and bananas tossed in a tangy glaze is sure to please kids and adults alike. (And it's super easy and quick to make!)
2. Frozen Vanilla Berry Bark from Running from the Law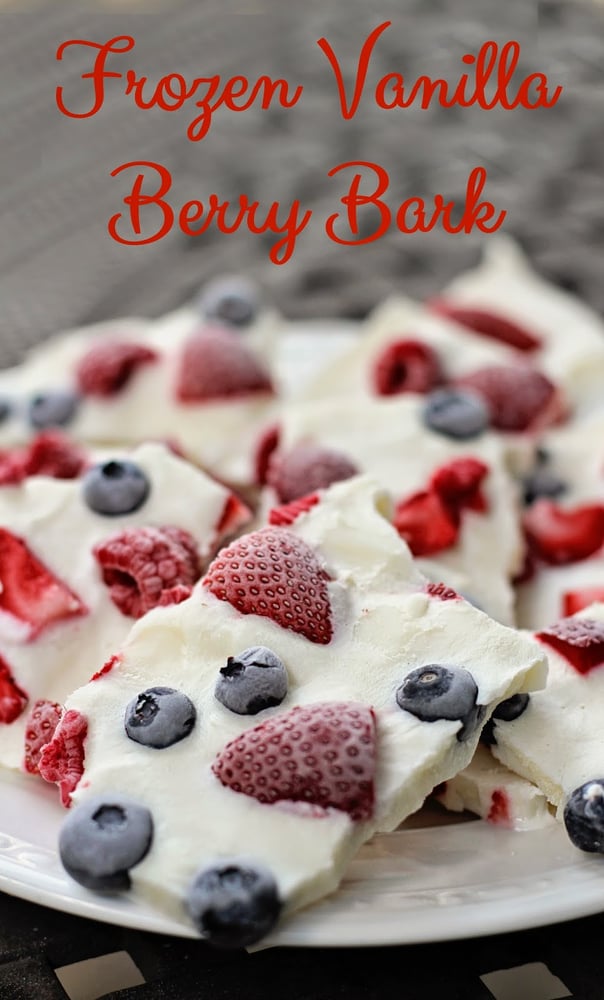 Vanilla greek yogurt and fresh berries are combined and frozen to make a treat even better than ice cream!
3. Patriotic Parfaits from Eighteen 25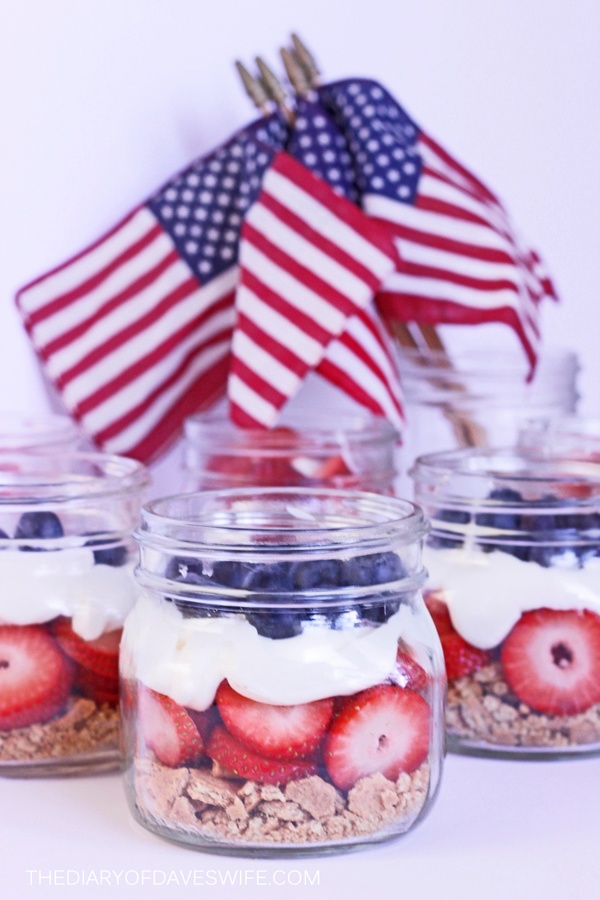 While the original recipe calls for berries layered with crushed graham crackers and a cream cheese and cool whip mixture, you could easily replace graham crackers with granola or cereal and the cream mixture with your kids' favorite yogurt to make this into a healthy and festive parfait.
4.Coconut Water and Fresh Berry Popsicles from Back to the Book Nutrition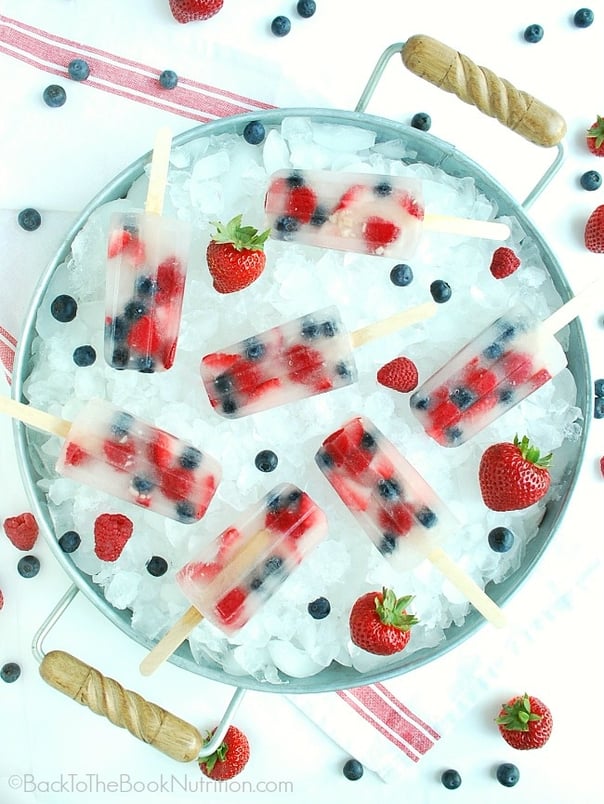 Instead of handing out Bomb Pops, which include High Fructose Corn Syrup as one of the main ingredients, try this refreshing and natural alternative.
5. 4th of July Fruit Kabobs from The Baby Bump Diaries
Another recipe that is not only healthy but simple to make as well, all you need is a star cookie cutter, watermelon, blueberries and skewers to make these handy kabobs.
6. Strawberry Blueberry Lemonade Spritzer from A Cedar Spoon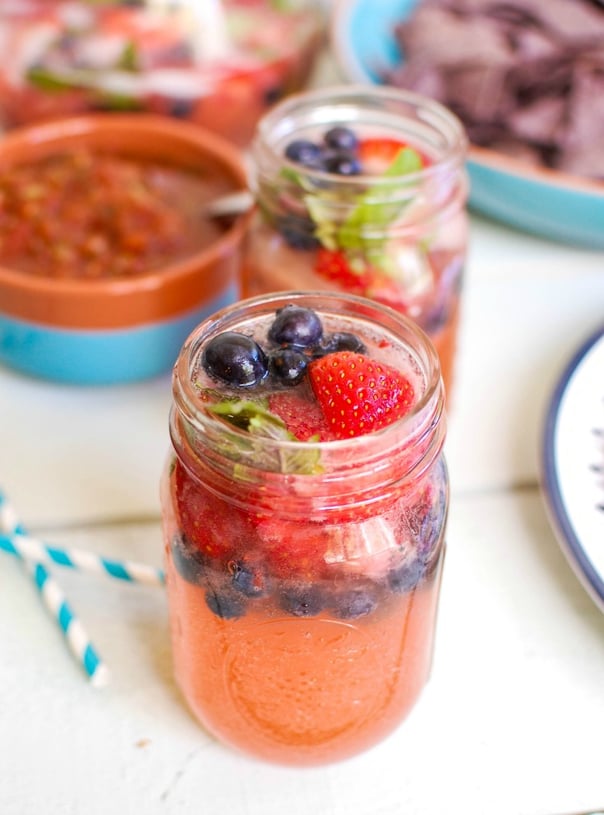 A nice option instead of soda, this spritzer includes strawberries, blueberries, seltzer and lemon juice. Though the recipe calls for added sugar, it might even be more refreshing to omit it due to the natural sweetness of the berries.
7. 4th of July Yogurt Bites from Love + Marriage and a Baby Carriage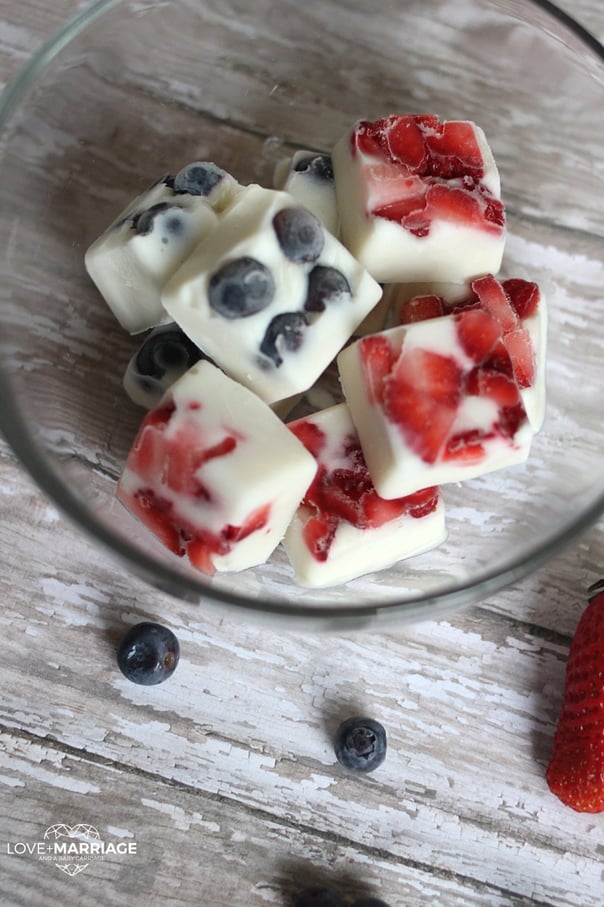 These super simple yogurt bites are quick and easy! Diced strawberries and blueberries are sprinkled into ice cube trays, topped with yogurt and frozen. The result? A mess-free snack that kids can munch on while on-the-go.
8. Superfood Star Gummies from Mama Natural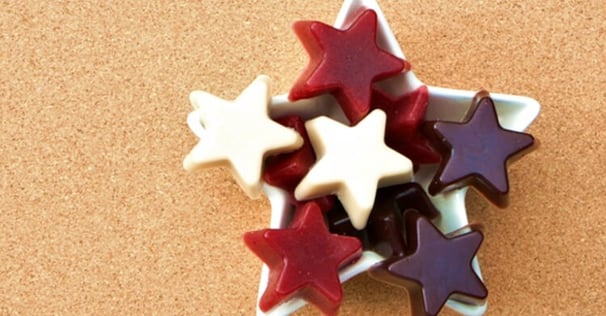 Homemade gummies that are guaranteed to taste better than store-bought candy, these gummies get their color and flavor from natural ingredients like blueberries, strawberries and coconut milk. The recipe calls for a star-shaped mold for the gummies, but any shape mold should be sufficient since you're still getting the red, white and blue color that goes so well with the holiday.
9. Fruit Cubes from Pip and Ebby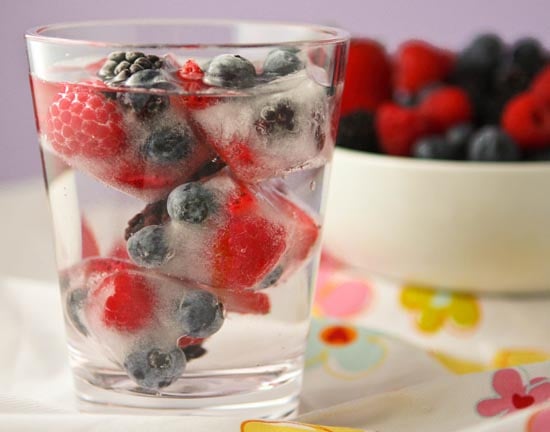 It doesn't get easier than this! Place blueberries, strawberries and raspberries into an ice cube tray and fill with water. When they are frozen, pop them into seltzer or even just water for a flavorful drink.
10. Triple Berry Frozen Smoothies from In Katrina's Kitchen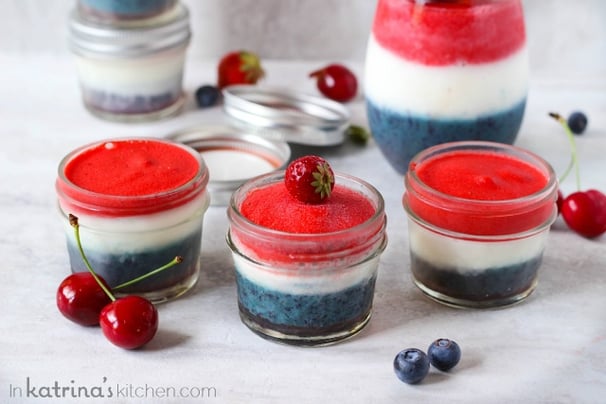 Yogurt and ice are combined with blueberries, cherries and strawberries to achieve those vibrant red, whites and blues.
Enjoy these alternatives and have a healthy, fun and safe 4th of July!