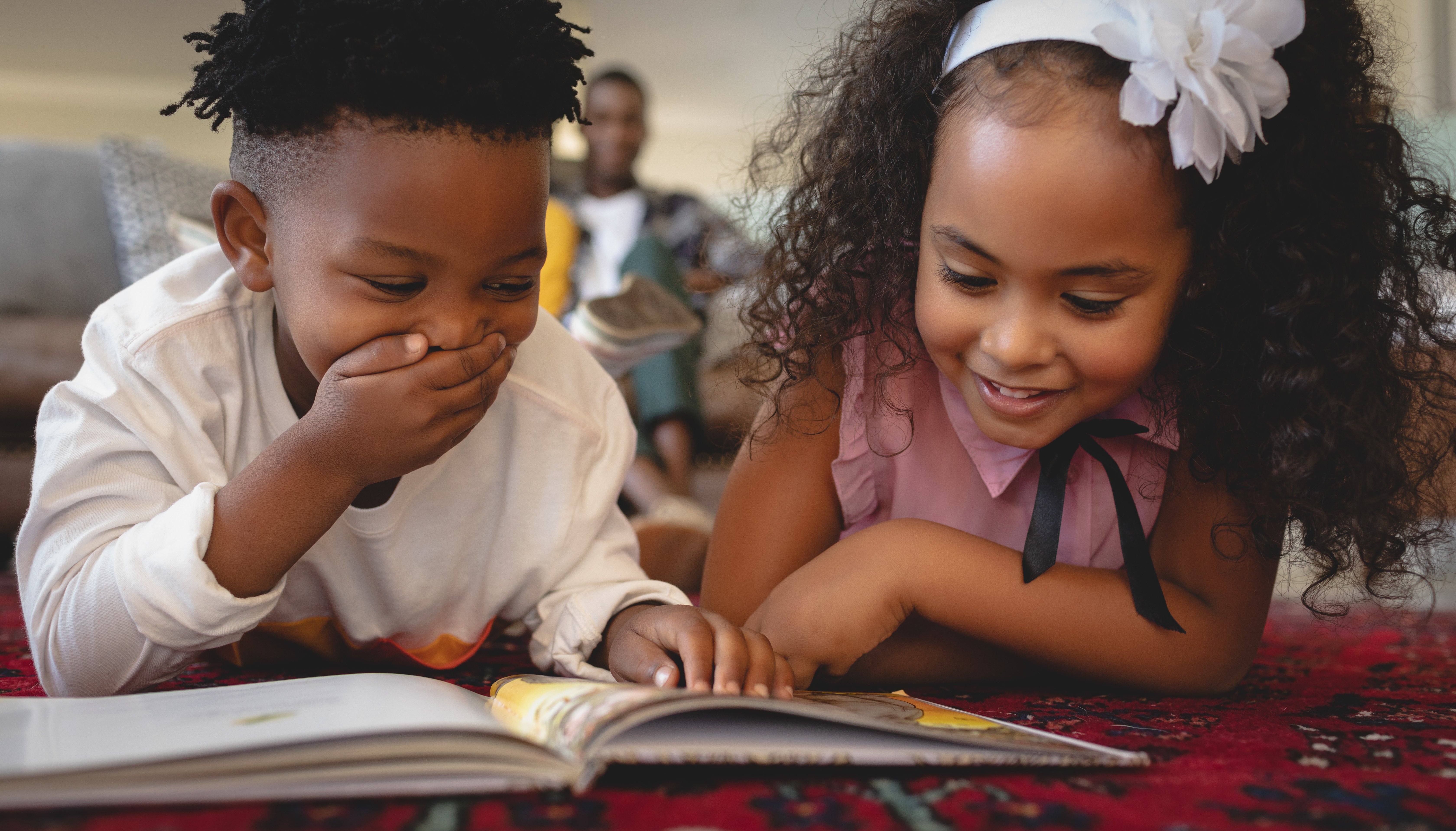 So much has been written about the benefits of reading to your child from a very young age (if you don't already, definitely do it, it's basically magic), but there are also so many wonderful positives to raising a child who loves to read on their own.
Studies have found that kids who read for fun have better language skills, are more imaginative, and are more empathetic. And reading literally strengthens your brain! So the question becomes, in this age where there is unlimited content online, the lure of social media, and virtual reality video games that can literally make you feel like you're walking on the moon, how do you instill a love of reading in your children?
Model a Love of Reading
There's no better way to raise a reader than to be a reader yourself. If you make reading a daily habit, your child is more likely to follow suit. Talk at dinner about the books you are reading and spark conversations about books that your child is into. Talk about how reading has exposed you to new ideas, experiences, and worlds outside of your own. Express the joy that reading brings you and make sure that they see you reading. Your job as a parent is not to put pressure on your kid to meet certain reading targets but to make reading a joyous and stress-relieving pastime.
Surround Your Child with Books That Excite Them
The same study that found that kids who read for fun have better language skills also found that kids who don't enjoy reading often don't because they view reading as an obligation. So adopt the mantra; "all reading is good reading." Fill your home not with books that they "should" be reading, but with reading materials that they will love to read.
If your child is an avid swimmer, find them a book about an Olympic swimmer who overcame the odds. If they love video games, hook them up with a gaming magazine. In addition to books, if you have the space in your home, make your children a comfortable space to read. A corner fort filled with comfy pillows or a window seat will help inspire your kids to curl up with a good book.
Get Your Kid Their Own Library Card
There is no better place to expose your child to the enormous variety of reading materials than at the library. A library card is a no-obligation pass to try different genres, authors, mediums. Get your child their own library card and let them check out whatever (age-appropriate) books that strike their fancy. Maybe your kid just hasn't found the book that will spark their love of reading. A library is the perfect place, filled with experts who would love to introduce your child to their new favorite book.
Read Together Even After They Are Able to Read on Their Own
Many parents stop reading to their children when the kids are able to read on their own, but continuing to read together can be a very special bonding time for you both and help your child to love reading. Take turns reading aloud from a favorite chapter book every night before bed, or make it a tradition to snuggle up on the couch for an hour on the weekend reading together. As you read, take the time to talk about your favorite characters or scenes. If your child is a reluctant reader, find a movie based on a book you think they'll enjoy. Read the book and then watch the movie together as a family.
Encouraging Your Child Now will Make Them a Reader for Life
Reading is a bit like fishing; if you teach your child to love reading, they'll love books for life. There's no guarantee, but if you model a love of reading, surround your child with books that excite them, and continue reading together even after they can read on their own, you may just have a lifelong reader on your hands.