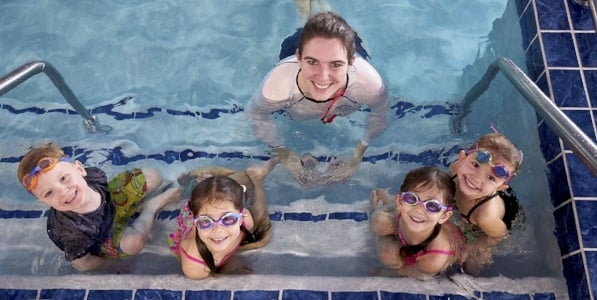 I've swam throughout my childhood, learning how to float in the lake when I was young, taking lessons until I was 8, and then transitioning to swim team after that. When I turned 16, I started teaching lessons, and now I'm 18 and still teaching lessons. Being a swim teacher is the best job that I never knew I wanted until I started!
By the time I reached my senior year of high school, I was entering my tenth year of competitive swimming and was entirely jaded about it. Practices had grown monotonous, and I dreaded the anxiety of meets. My saving grace was teaching. Being in the water with the kids always brought a smile to my face, and reminded me that I loved the water and that I actually just love swimming - the feeling of your hands cutting through the water, being able to feel your speed change with the slightest change to your kick or stroke or the satisfaction of a good flip turn.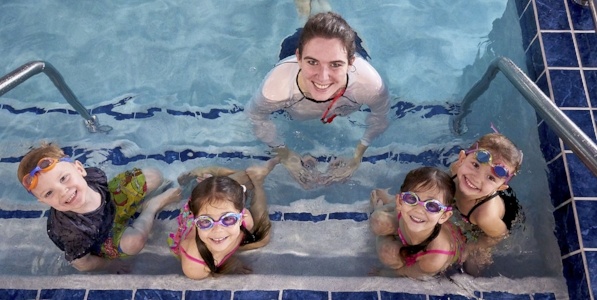 Teaching allowed me to not only remember the joy I find in the pool, but I was given the opportunity to watch students learn to love the water the same way that I do. The toddlers gain the ability to begin to swim on their own and get around in the water, wanting to go further and further. As they get older they get so excited to learn how to actually do the freestyle and to go all the way across the pool by themselves. My lap lane kids are so proud once they master their breaststroke kick or flip turns, which are some of the hardest things to do in swimming. I love the challenge of helping the kids learn and master new skills and the reward of seeing them so happy when they achieve their goals.
Genevieve Frank teaches at Swimtastic Waukesha