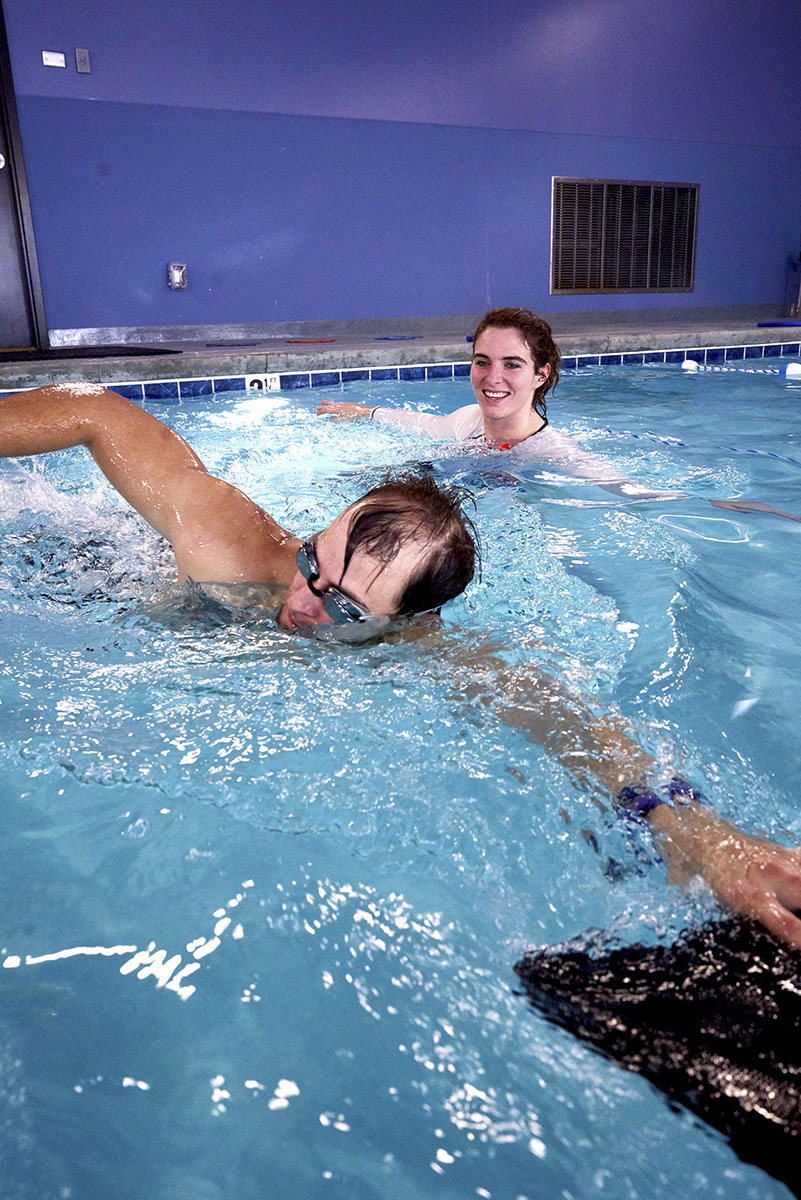 It's something we hear over and over again: "I never learned to swim as a kid, and it has bothered me my entire life." Or, adults who had traumatic events as children are wondering if it may finally be time to face their fears and get comfortable in the water.
Here at Swimtastic, it is NEVER too late to learn to swim! While we are primarily known as a school for children, we have taught lessons for adult students ranging in age from 16-80! As parents, grandparents, or even just members of a community surrounded by water, basic water skills are something everyone should have.
Tips on getting started!
If you are fearful of the water, here are a few steps to take to build your confidence before your first day of lessons:
1. Get comfortable with having water on your face. Starting in the shower can be a great way to practice breathing.
a. Put your face in the water stream and breath out through your nose.
b. Deliberately turn your face completely out of the water and take ONE slow, deep breath.
c. Turn your face back into the water and breath out through your nose – make sure you get all the air out before you turn your head away for your next deep breath.
d. Repeat!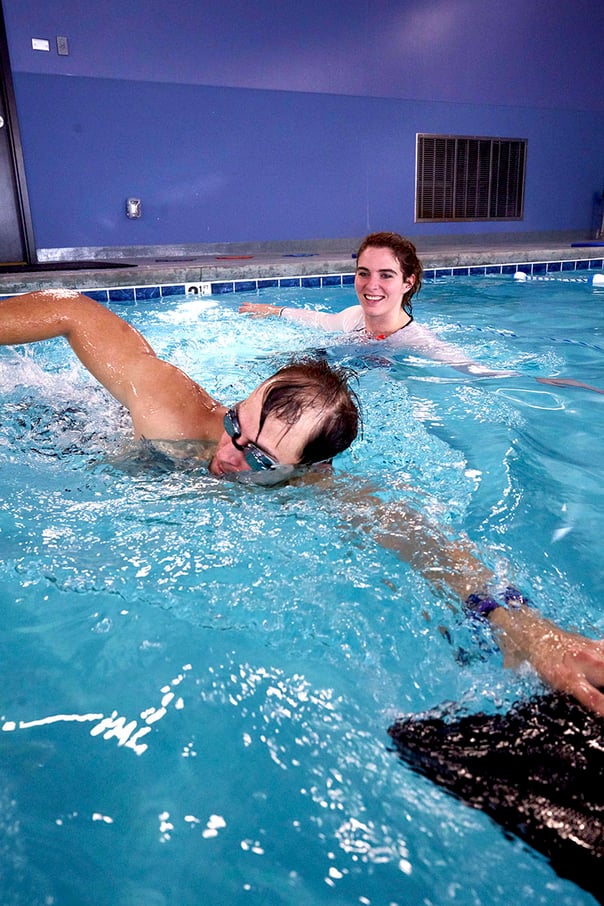 This practice mimcs a swimmer's side breathe while swimming
2. Once you are comfortable with breathing in the shower, you can progress up to a large bowl of water. I recommend doing this while you are relaxing at home, catching up on the news, sports, or your favorite episode of The Bachelor! Being in a relaxed environment will help you stay calm while you practice. You can even get your kids involved and have a bubble blowing contest!
a. Use a bowl that is large enough for your entire face to fit in it. Bigger is better here!
b. During commercial breaks, take a deep breath then submerge your face in the water. Ideally, you want your mouth, nose, and eyes to be completely in the water. If this is too scary at first, start with just your mouth and nose then work your way up to your eyes when you're ready.
c. Just like in the shower, breath out through your nose when your face is in the water. Make sure to blow out at much air as you can before you come up for a breath.
d. Raise your head completely out of the water, take ONE deep breath, then put your face right back in and repeat.
e. Try to repeat this process for the duration of the commercial breaks, then relax when your show comes back on!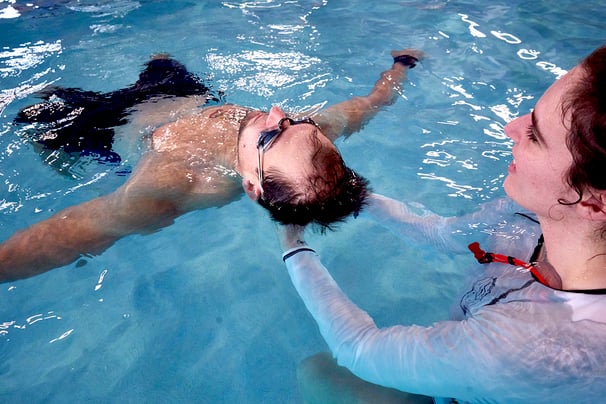 Repeating these two steps on a regular basis will help build muscle memory. Muscle memory is basically a blueprint that tells your body what to do in certain situations. Ever heard the phrase "it's like riding a bike?" The skill of riding a bike comes back to you, regardless of how long it's been since your last adventure, because of muscle memory – and the same will be true for breathing in the water. Once you practice enough, it will become second nature and you won't have to think about it anymore. Our best advice, practice, practice, practice!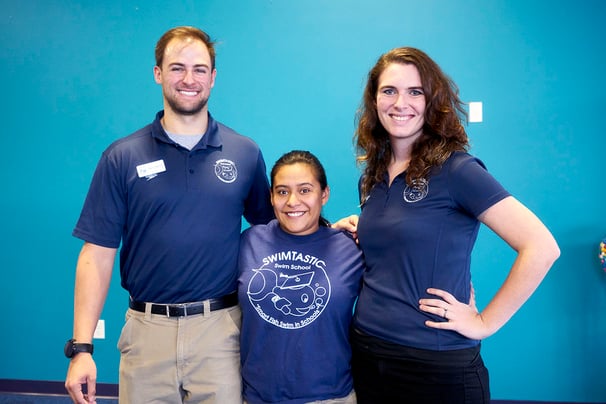 Katie Young is an instructor for the Swimtastic Swim Schools of SW Florida