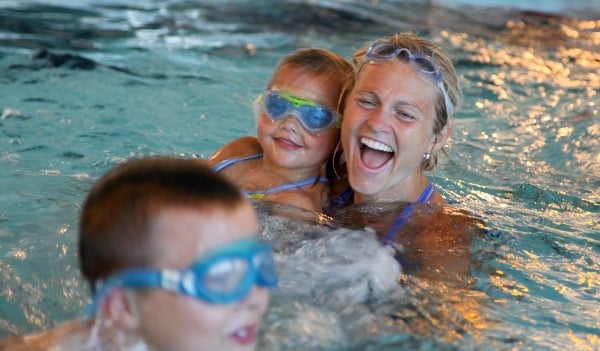 What My Students Have Taught Me
I grew up through Swimtastic Swim School. As a kid, I went there for swimming lessons. That's right. I used to be the little girl on the steps splashing her teacher and thinking she could swim, when in reality, she would only sink. I used to be the kid who was so excited to go down the slide she could hardly contain herself. Now, years later, I'm still at Swimtastic, but I hold a different role. I'm no longer that little girl smiling on the steps. I still have the smile, I'm just no longer sitting on the steps. I'm the one teaching this time. Instead of being instructed, I'm the one doing the instructing. And, although I'm the teacher, I learn a lot from my students as well. Throughout my time at Swimtastic I've learned the value of patience, the power of perseverance and the importance of positivity among so many other things.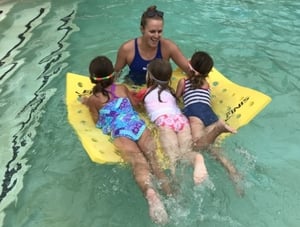 Teaching Swim Lessons
With kids, it isn't always easy to be patient. They're often all over the place. They always ask "why" even after you've already answered them. They splash water: everywhere. And they don't listen or pay attention when you talk to them. But despite all of this, they're still wonderful and beautiful and creative. Even though they don't pay attention, they still want to learn. They want to succeed and advance and, as their teacher, it's my job to help them reach those goals. In order for me to do that, I need to be patient, understanding and I need to be the positive voice telling them that they can do it.
Life Skills
I've also learned the true value of motivation and perseverance through my time at Swimtastic. We've all heard the famous saying from Henry Ford, "If you think you can do a thing or think you can't do a thing, you're right." and I've never before realized how true this is. My students have taught me the importance of being positive. When my student tells me they are going to do something and they work at it, they end up succeeding. When my students tell me they are not capable of doing something, they're right. If you don't believe in yourself and believe that you can accomplish your goals, you may never get there. I've had the opportunity to see this first hand through my job at Swimtastic and I've put it to work in my own life. I've become a more confident person and I don't give up as easily. When I can't seem to achieve something, I try harder and ask for help instead of giving up. Watching my students grow and persevere through their struggles has taught me more than anyone could ever imagine.
Swimtastic Swim School is not just a swim school. It is a place to make friendships and a place where imagination is shared and welcomed with open arms. It is a place where positivity radiates brighter than the sun and patience is plentiful. The students of Swimtastic have taught me many things and I know other instructors feel the same. I am blessed beyond belief to work at such a great place that has given me the opportunity to not only grow as a swimmer but also as a person as well.
---

Are you interested in starting your own Swimtastic Story? Take a tour of a Swimtastic location!
Register today for more information! Get started on your story today!
---