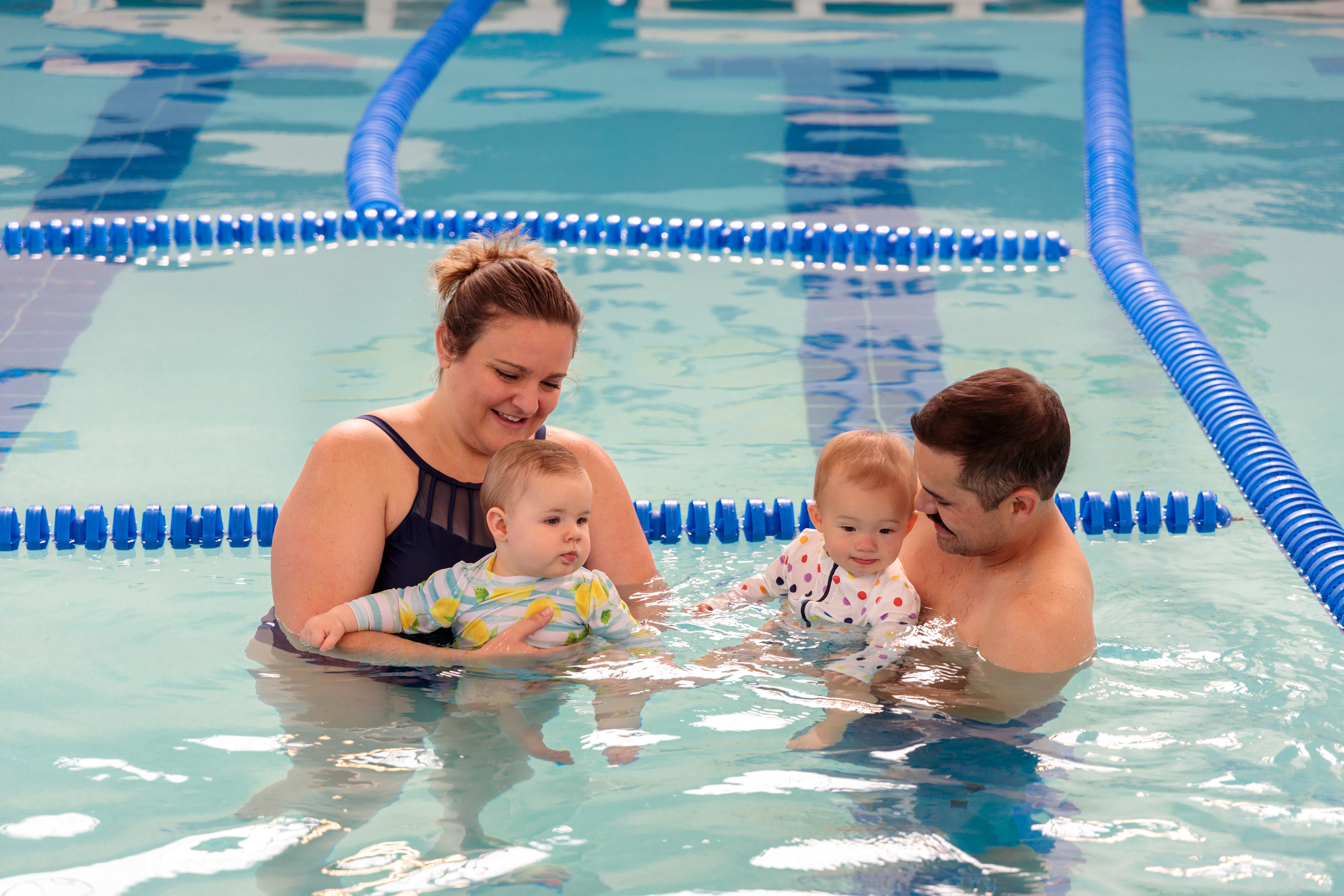 You may have heard about baby safety month on social media or from your friends. Which month is baby safety month? September is Baby Safety Month, and we are excited to teach you about it! Keeping your little ones from harm during water play is one of the most important aspects of child safety.
You can have plenty of warm weather fun without sacrificing the safety of your precious little ones. Here are five ways to celebrate Baby Safety Month this September.
1. Play Games in the Water with Your Little Ones
It's common for parents to let children play on their own. There's nothing wrong with that. Independent play is essential for helping children learn how to explore the world around them. When it comes to baby safety, swimming is the exception to independent play.
Celebrate Baby Safety Month by engaging in play with your children in the water. Join them for imaginary play and water sports to enjoy bonding and keep them supervised in the water.
2. Get a Baby Safety Lock for Your Pool Gate
Enclosing your pool in a fence or gate is not enough. Invest in a baby safety lock to prevent unsupervised access to the water. Children are creative, and as soon as they are mobile (even crawling), they can get into unsafe situations quickly. It's best to play it safe and lock up your fences and gates.
3. Baby Safety Swimming Classes
Swimming classes are not just for older children. You and your baby can attend an informative water safety course with plenty of engaging activities for your little one. Swimming lessons teach your child skills that they may need in case of water emergencies.
We offer private lessons for children who need a quieter environment to learn. These courses give your child the confidence they need to enjoy water play without fear of losing control. They give you peace of mind as a parent, too.
4. Learn CPR
CPR is critical when a water emergency occurs. As a parent, becoming CPR-certified is one of the best things you can do to promote water safety. We cannot always avoid accidents, but we can work to avoid tragedy. Don't wait to learn these important life-saving skills that could prevent tragedy for your family or another person's child.
You should also learn the signs of water emergencies, as they are not always obvious. When children swallow or inhale too much water, they can end up with life-threatening medical problems. Learning water safety and competency is important during all stages of your child's life.
5. Spread the Word Online
Celebrate Baby Safety Month by educating your friends and family on social media. Information is power when it comes to raising children, and everyone can benefit from learning about water safety. Share fact-checked articles from high-quality online sources, and use hashtags like #BabySafetyMonth to spread the word. You could end up indirectly saving a life!
Learn About Water Safety and Skills
Join one of our water safety and swimming courses to further your knowledge about baby safety. You are never too late to the game when it comes to water safety and keeping your little ones out of harm's way. Enjoy our interactive while you bond with your little one!