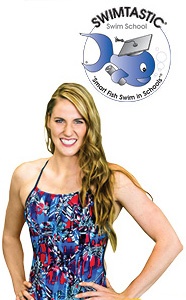 Our goal is to teach young children to swim in a positive, safe, and loving environment. We recognize that each child is an individual with different emotional and developmental abilities and we cater each lesson to those needs.
In addition to teaching the skill of swimming, we also strive to develop each child's self-esteem, confidence, and love for the water. Because creating a happy swimmer is a gift that lasts a lifetime.
We also understand that swimming develops into a true passion for many. This is why we wanted to know what inspires you to swim!
THANK YOU to everyone that participated in the 'I Swim Because' contest! We had an amazing turnout and learned why many of our peers and students swim. We saw some truly inspiring individuals sharing why swimming is close to their heart.