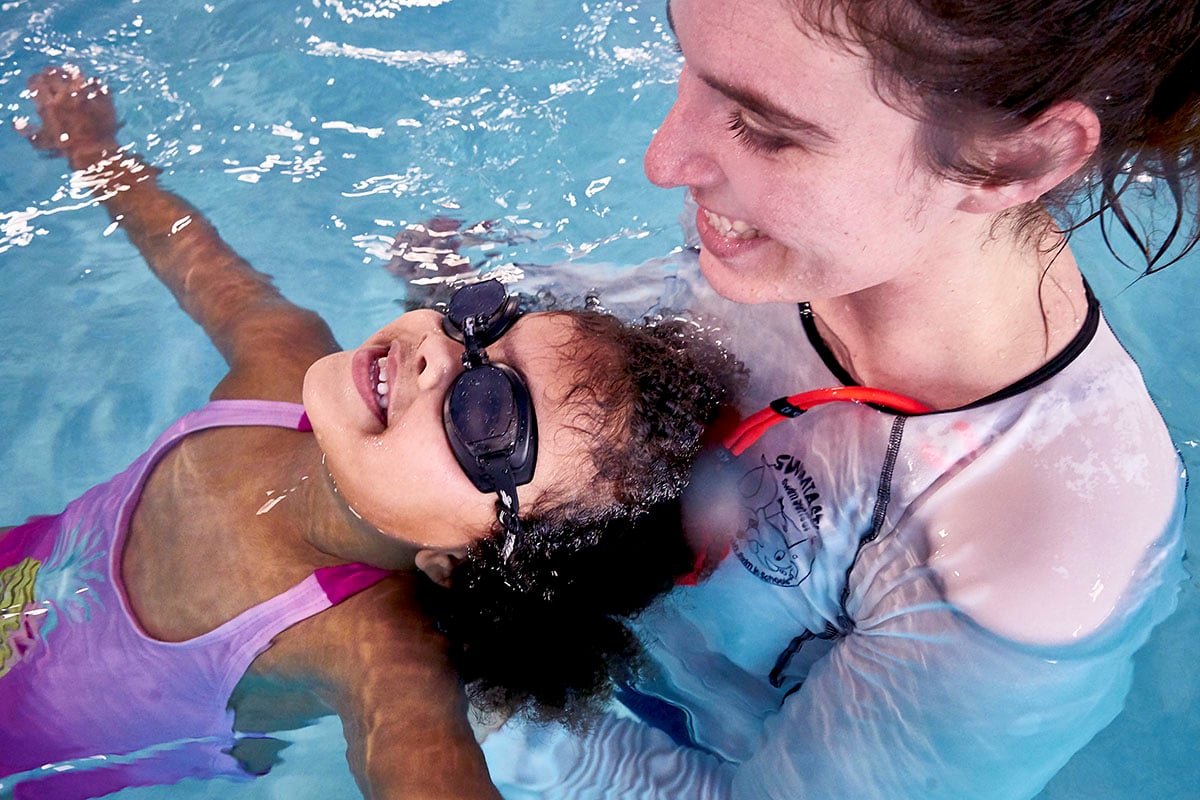 Excitement grows as we count down to our swim lesson. Suits, caps and goggles on, it's almost go time! Now we're ready, moving out to the pool area, trying hard not to run, putting towels down in the dry zone and moving fast to get to our smiling teacher and the warm water.
A Swimtastic Swim Lesson
Our teacher is ready with a safe place for us to get in and wait our turn to practice fun warm ups like kicking, bobbing off the bottom, blowing bubbles and just getting all wet! For freestyle, we have to practice our big arms and side breath, watching as the teacher demonstrates and then showing what we know.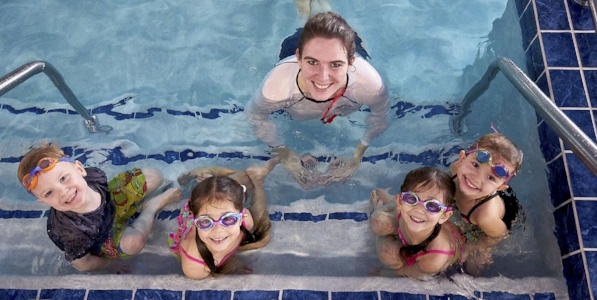 During a fun break we dive for rings or swim underwater through a giant hula hoop. Our teacher helps us and jokes with us, we have so much fun we forget that we're learning a life skill! High fives and helping hands, we get the "good jobs" and "awesomes" we need to remind us how great we're swimming.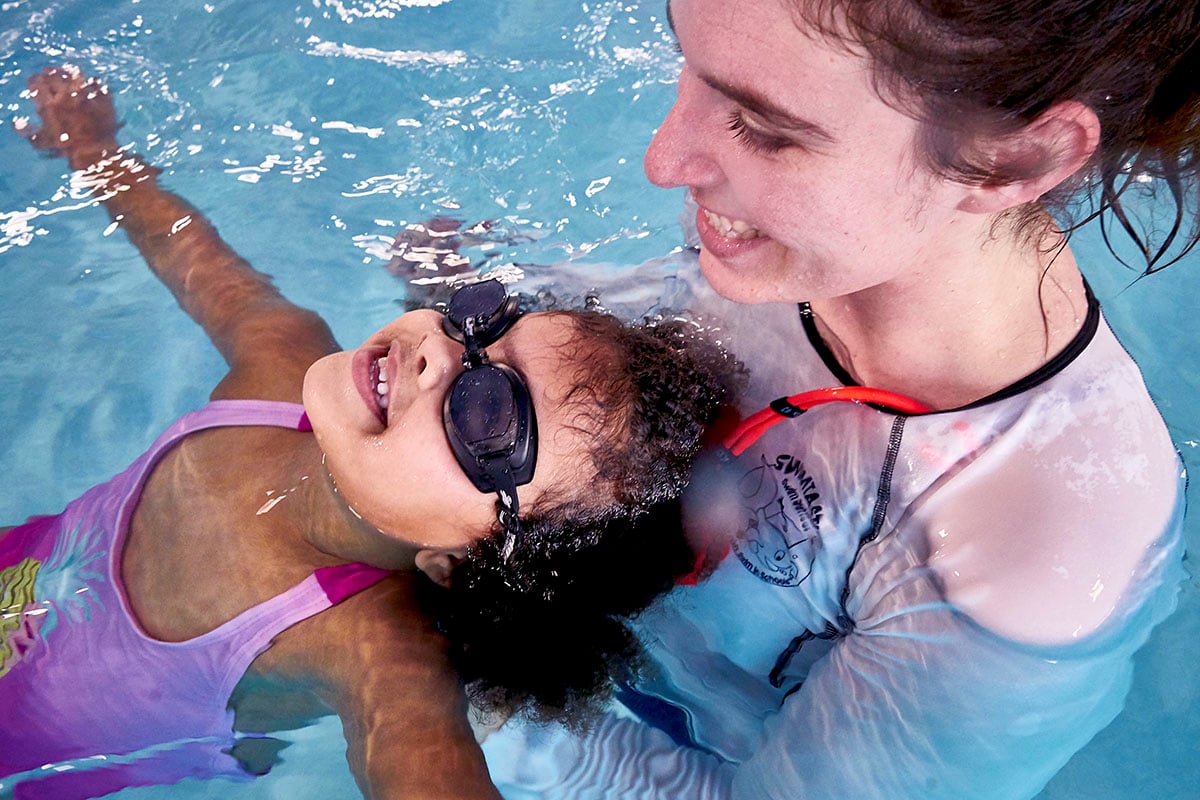 Too soon, it's time to say goodbye to our teacher and friends. "See you next week!" we call. Can't wait to get in the water again!