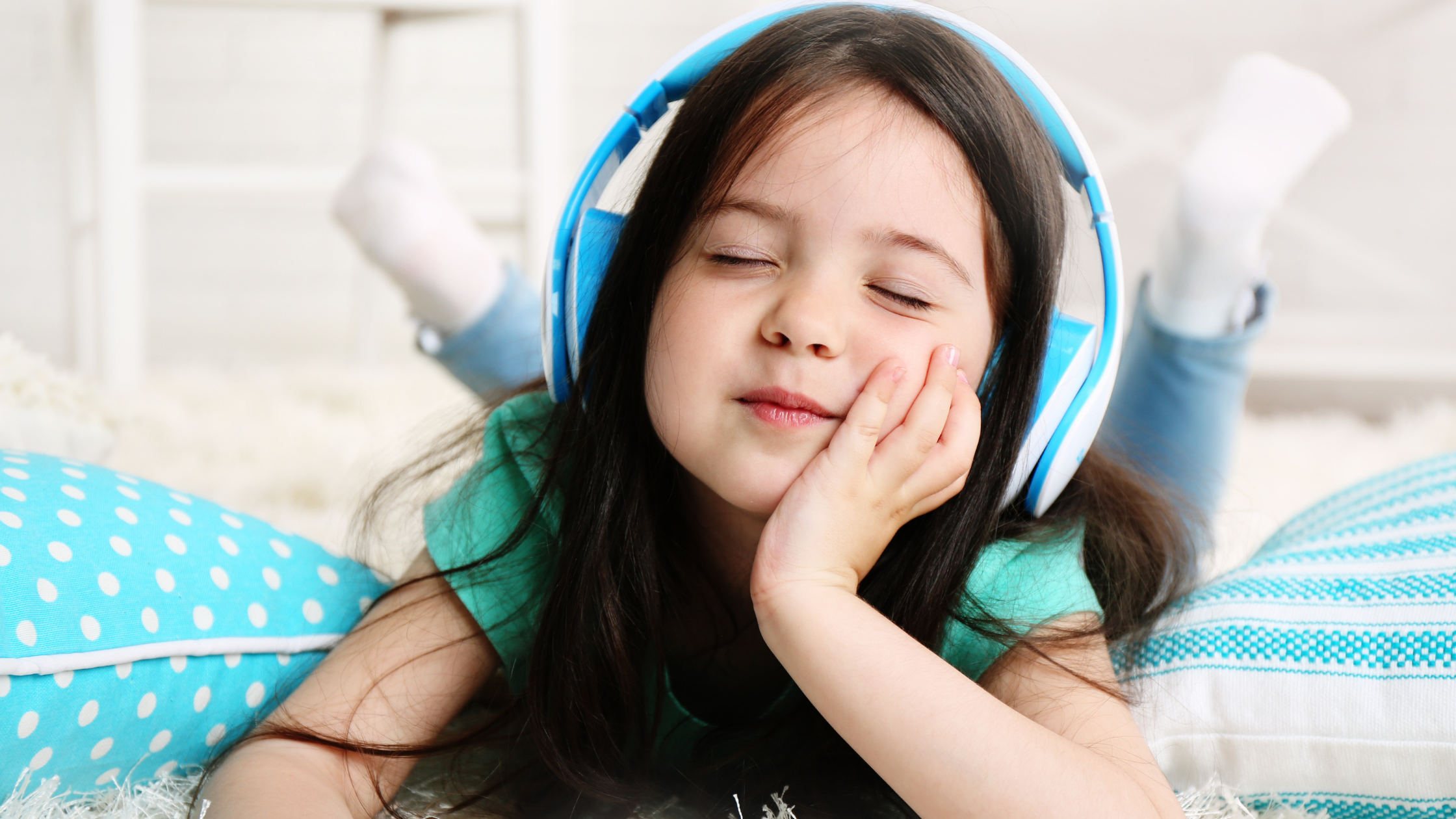 It's one thing to talk about being mindful with your youngster, but mindfulness takes practice to impact their life. That's why we absolutely love mindfulness podcasts designed for kids to learn more about practicing mindfulness and how to incorporate it into their day-to-day lives.
The Benefits of Mindfulness for Children
Mindfulness is incredibly beneficial for children of all ages. For starters, it teaches emotional regulation, allowing kids to learn techniques to recognize and deal with big emotions they face every day. This can improve their relationships and social-emotional skills. Mindfulness also reminds kids to stay in the present, reducing impulsivity, anxiety, and stress and increasing cognition, focus, and memory.
The thing is, mindfulness doesn't just happen overnight. Kids need to practice mindfulness skills to keep what they've learned beside them all day. Then, when they have a grasp on staying mindful, they can reach into their toolkit whenever they'd like to remind themselves to be present and use control.
6 of the Best Mindfulness Podcasts for Kids
Mindfulness podcasts for children teach mindfulness techniques in ways that kids can understand. In addition, they're usually relatively short, making them easy for a child to digest. Here are some of the best mindfulness podcasts for kids featuring relaxing stories, breathing strategies, confidence-building skills, and more.
1. Peace Out Podcast
The Peace Out Podcast comes from Kids Listen, a podcast network devoted to children, their needs, and their interests. Kids can enjoy mindfulness stories mixed with science, history, and lots of cool facts. Your kiddo will learn everything from breathing techniques to how to let their imagination soar in this podcast.
Suggested episode: Life, the Universe and Everything
2. The Big Life Kids Podcast
Big Life Journal is a parent-focused company that offers skill-building journals and activities for kids and helpful tips for parents. Its podcast features engaging episodes that target growth mindset strategies. This podcast introduces lots of real-life coping techniques to kids of all ages through mindfulness and confidence-building strategies.
Suggested episode: How to Cope with FEELINGS as BIG as a BOXING RING!
3. Dream Big Podcast
Hosted by another kid, Eva Karpman, the Dream Big Podcast is super relatable for kids ages 5-14. In each episode, Eva introduces inspiring guests and important concepts for kiddos to grasp, like learning to say no, goal-setting, and creating healthy habits for the body and mind.
Suggested episode: What NOT To Do When You First Wake Up!
4. Like You
Like You encourages little ones to practice affirmations, build confidence, and think about their feelings. Episodes feature music, stories, and mindfulness activities kids will love participating in.
Suggested episode: Mindful Dance Party
5. Best Day Yet Podcast
Best Day Yet is all about building confidence, a cornerstone concept of mindfulness. This empowering podcast helps kids understand everything from respecting their bodies to overcoming their fears.
Suggested episode: Emergency Calm for Kids
6. Sleep Tight Relax
Sleep Tight Relax is one of the best mindfulness meditation podcasts for your youngster to listen to before bedtime. It offers calming stories and meditations that can prepare their bodies and mind for a restful night of sleep.
Suggested episode: Meditation: Muscle Relaxation
Podcasts on Mindfulness for Kids
Which of these mindfulness podcasts will your child listen to first? Try to incorporate one or two into your kiddo's daily routine. For instance, they can listen to one on the drive to school or unwind with one before bed. Comment below and let us know if you've found other mindfulness podcasts for kids that your child loves.