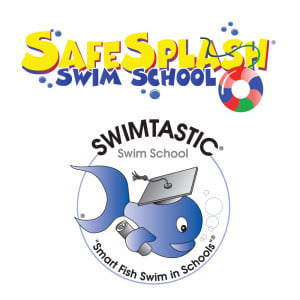 SafeSplash Acquires Swimastic Swim Schools
Brings three additional states to the SafeSplash network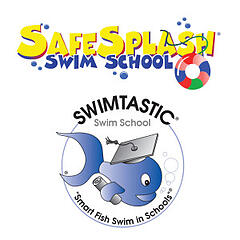 SafeSplash® Brands, LLC, the fastest growing swim school franchisor in North America, announced the acquisition of the Swimtastic Corporation, franchisor of the Swimtastic® Swim School brand, which operates swim schools in Wisconsin, Nebraska and Florida. With this acquisition, SafeSplash will operate the largest swim school network in North America, with 111 locations in 13 states. The acquisition doubles the number of dedicated swim school facilities in the SafeSplash® family of brands.
"We are delighted to welcome Swimtastic to our family of brands," said Matthew Lane, Chairman and CEO of SafeSplash Brands. "The Swimtastic commitment to customer service, quality instruction and franchisee support closely aligns with SafeSplash's industry leading values. The addition of Swimtastic to our portfolio expands our presence in the learn-to-swim market across the U.S. and enhances our base of established and successful franchisees. Simply put, this investment supports our objective of becoming the premier learn-to-swim franchise in the world."
According to the U.S. Census Bureau, the U.S. swim school market is estimated at a $17B annual market with 50 million children in the U.S. under 12 years old. However, significantly less than $1 billion of the market is currently served.
SafeSplash's recent acquisition is part of its aggressive growth strategy to expand its network to more than 400 U.S. and international locations by 2020, representing ~800% growth in five years. SafeSplash's unique franchise model includes back office services, a proven teaching curriculum, industry leading franchisee training and industry leading franchisee support. In addition, SafeSplash offers negotiated nationwide partnerships with established health and fitness brands like LA Fitness and 24 Hour Fitness. This combination makes it easy for franchisees to open SafeSplash facilities with efficient investment levels, low overhead and quick launch schedules.
"SafeSplash has established a long standing reputation and track record for exceptional customer service, quality and support," said Barrett Wainscott, President of Swimtastic. "Joining SafeSplash enhances our ability to continue to deliver exceptional customer service and aligns Swimtastic with the organization that is leading the industry. We are confident that this partnership will allow Swimtastic to expand our footprint while continuing to maintain the values that make Swimtastic such a unique swim school brand."
More About SafeSplash® Brands
SafeSplash® Swim School provides a premium, warm water learn-to-swim program throughout the U.S. that uses a proven, proprietary curriculum in a small, personal class to positively teach children and adults alike safety skills and confidence in the water that they will use throughout their lives.
After opening its first school in 2006 just south of Denver, Colo., the company has grown to nearly 108 locations in 13 states. Franchise development rights are available for SafeSplash schools in areas throughout the nation. For more information about SafeSplash® or to learn about franchising opportunities with the company, please visit their website or "like" SafeSplash® on Facebook, or follow on Twitter or Google+.
More About Swimtastic®
Swimtastic® Swim School, a leader in the learn-to-swim industry, has received numerous honors for its innovative curriculum, professionally trained teachers and child-friendly pool environment. Since 1996, their professional teachers have used proprietary teaching methods to help infants, children, and adults learn to swim.
Based in Waukesha, Wis., Swimtastic®, was founded by child educator and swim expert, Susan Wainscott. With Swimtastic®, thousands of children and adults learn to swim and gain the foundation of a lifetime- a love for water. For more information about Swimtastic® or to learn about franchising opportunities with the company, please visit their website or "like" Swimtastic® on Facebook, or follow on Twitter.