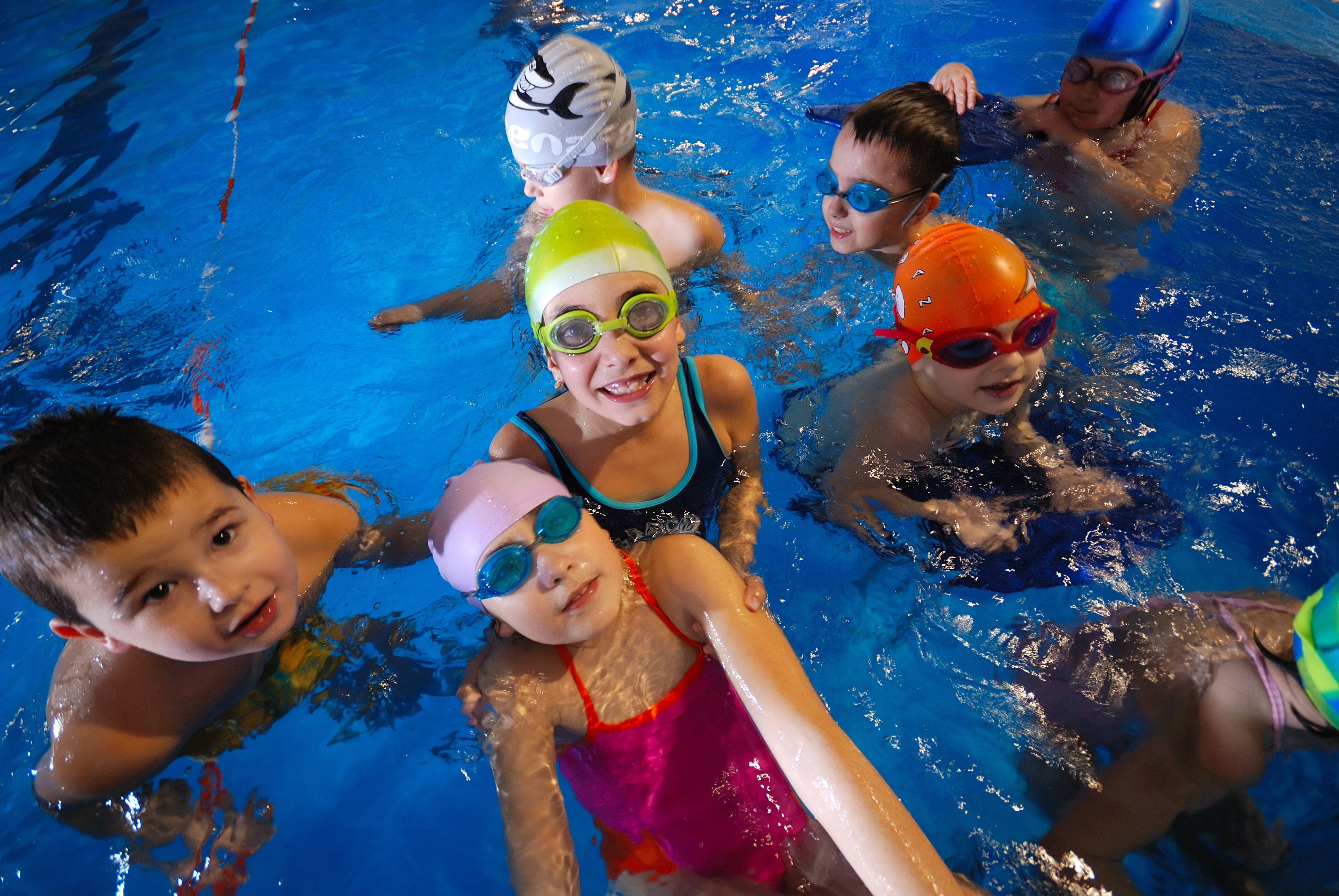 Did you know there are multiple benefits to swimming lessons that reach above and beyond the obvious learn-to-swim aspect? Although this is of course essential, lessons can also prove to be much more than you ever could have imagined.
One fundamental benefit is the social experience of lessons; the enjoyable interaction between children of their own age. While they are learning to swim together, vital social skills are being developed. Throughout lessons children are consistently meeting new friends as they advance through the different swim levels. They will learn important life skills with their peers and bond over the shared experience.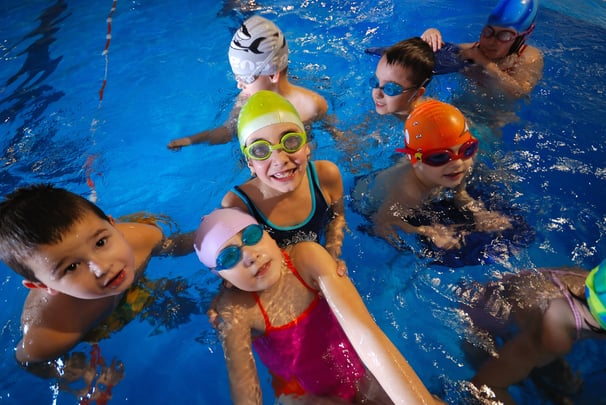 Another benefit besides his or her new friends is that your child will also bond with you as a parent. You play a huge social role in their learning-to-swim experience; whether it's a parent-child class for children under age 2, talking with your children about what they learned, or practicing at home. Swimming lessons are a fantastic way to bring you and your child together.
Lessons are just the beginning. Once children acquire the art of swimming, this opens the door to a variety of social benefits both now and later in life. Without swimming skills these benefits would otherwise not be possible. Children who've learned the necessary swim skills can later join swim teams which continue to enhance valuable life skills such as perseverance, teamwork, and goal-setting. In addition to swim teams, there are countless activities where swim skills come into play- such as pool parties, beach trips, boating excursions, and many more. These are fun and social activities for those who have the ability to swim.
The social development of a child grows with every class they attend. The interaction between fellow students, instructors, and even parents enhances the student's level of comfort in social situations.
Swimtastic Corporation
888-549-SWIM (7946)