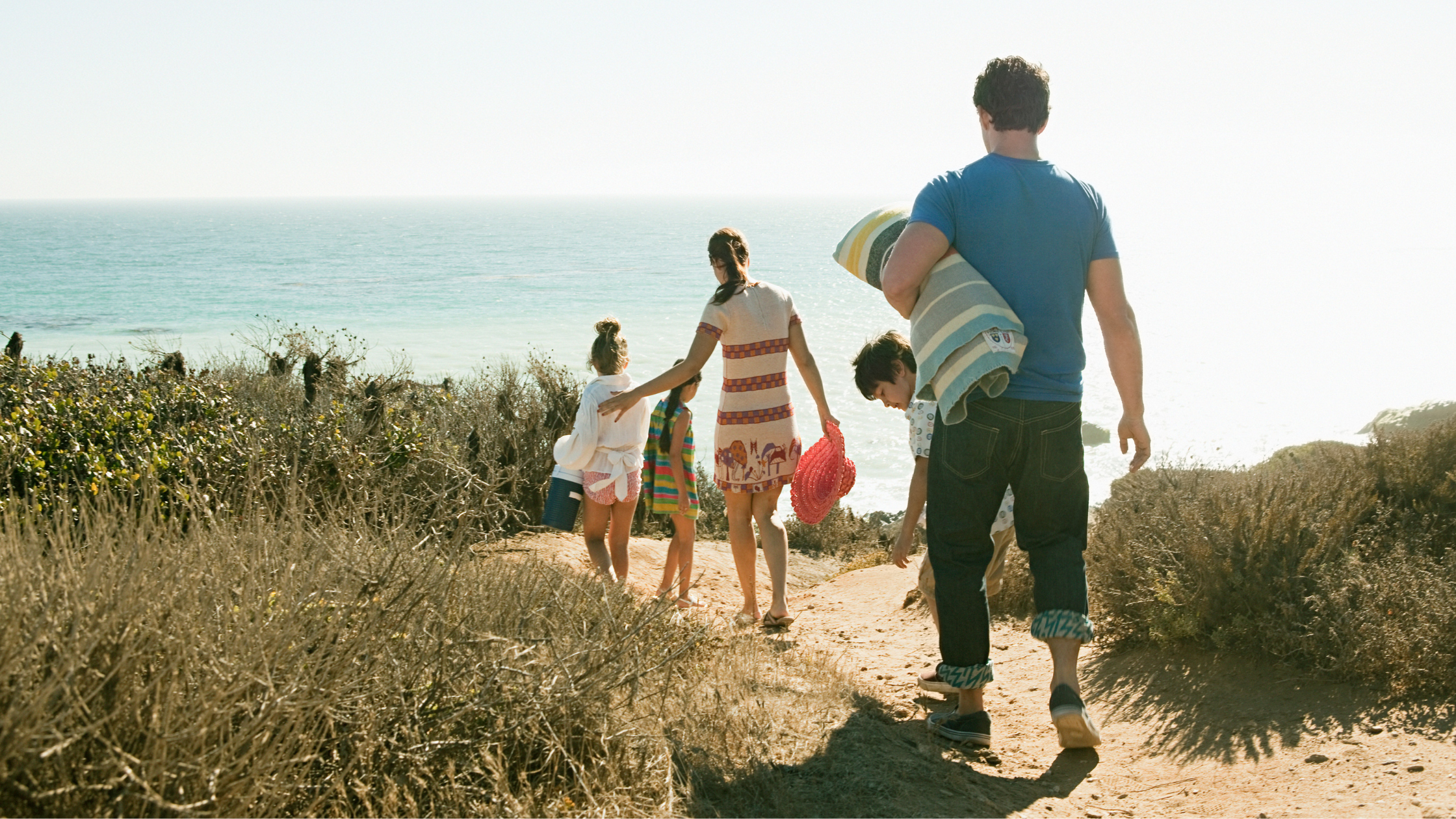 As parents, we want to make summer a magical time for our kids, one that will create memories for a lifetime. But making magic can feel like a tall order when you're a busy parent. Of course, you can handle summer vacation or camps, but it's harder to come up with something to do on those days when you have nothing planned but everyone just needs to get out of the house. Don't worry, we've been there and we've got you covered. Here are nine everyday summer activity ideas that both you and your kids will love.
The Best Summer Adventures Happen in the Water
Summertime and swimming go hand and hand. Keep a bag packed with swimsuits, towels, sunscreen, goggles, and snacks to make getting out of the house less of a production.
Get to the pool. This is an obvious one, but summer just isn't summer without multiple trips to the swimming pool. You don't have to belong to a fancy swim club to get in on the action. Check your local parks and recreation system; most counties have public pools that you can go to for free or a minimal fee. Don't have strong swimmers yet? A summer's worth of swim lessons will do wonders!
Hit up a beach. A trip to the ocean or a lake makes for a great summer day for all ages. If you don't live close to the ocean, check out your state park system. Many state parks have beaches on small lakes that are open to the public. Looking for something more active? Look into stand-up paddle board or kayak rentals!
Summer Activities That Get Kids into Nature
It's a scientific fact that kids that spend time outdoors are healthier both mentally and physically. So if your kid complains about getting outside, tell them it's for SCIENCE!
Go camping.

S'mores, campfires, and sleeping in a tent are iconic childhood experiences that everyone should do at least once. Most state and many local parks have campgrounds, but it's almost just as fun to camp in your own backyard.
Enjoy a nature scavenger hunt.

A nature scavenger hunt is a hike with a purpose. Even kids who scoff at the idea of hiking love to search for treasure. You can do something as involved as geocaching or as simple as making a checklist of colors to find in nature.
Outdoor Activities in Your Own Backyard
Not every family summer adventure has to be epic (read: expensive). There are plenty of things you can do in your own backyard (or at a local park for city dwellers).
Get artsy.

Grab a roll of butcher paper and spread it out on the lawn. Fill water balloons with paint and go to town.
Host a movie night.

All you have to do is hang a sheet, borrow a projector and pop some popcorn and boom! Family movie night is transformed into something special.
Find Fun Summer Activities in Your Own Town
We've all spent a lot of time in the past year creating our own fun; so this summer, take a break and take advantage of the already planned summer activities in your local area.
Fruit picking. Many local farms open up to the public during the summer for fruit and flower picking.
Outdoor concerts. Outdoor concerts abound in the summer and there is truly nothing better than watching young kids get lost in the music.
Neighborhood festivals. Get to know your area better by attending neighborhood festivals. There is usually some kind of children's entertainment and what kid will say no to funnel cake or popsicle at the end of the day?
Make a List of Fun Summer Adventures
These ideas are just the tip of the iceberg. Start with this list and encourage your kids to add a few summer activities of their own. On those days when you're completely at a loss for things to do, consult your summer fun list and get inspired.