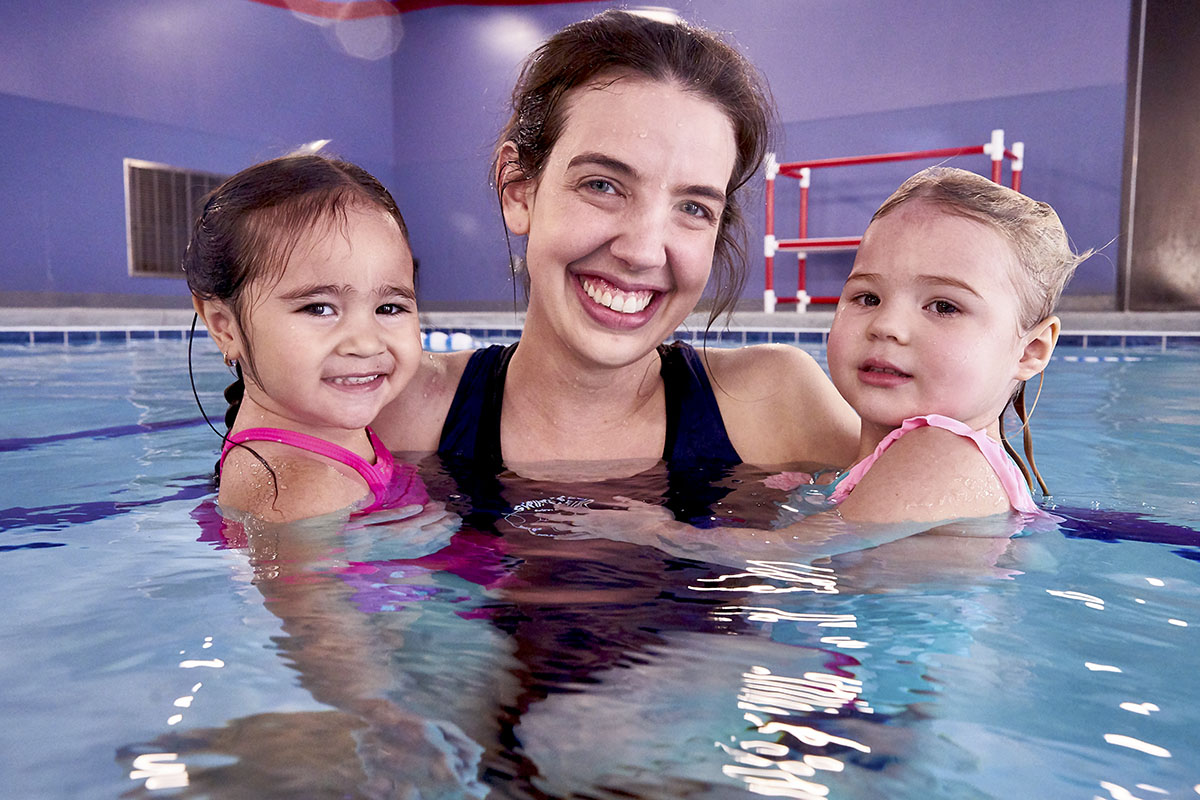 The first day of swim lessons can be a little scary for even the bravest swimmer. We certainly understand how difficult it can be as a parent to watch your toddler scream and cry as soon as their feet hit the water for lessons. While some kids take to the water right away, for others it may take a few weeks to a couple of months before they start to feel comfortable in the water. While our instructors are trained to handle this, there are a few things mom and dad can do at the pool and at home to help make swim lessons a more enjoyable experience for your little one.
1. Before the first day of lessons
Often times swim lessons are the very first time your toddler has been in a class without mom or dad present. This alone creates a whole world of uncertainty that requires the full support of mom and dad. Most important is to talk about swim lessons at least a couple weeks before lessons start, so your child has a good idea of what to expect. Tell them they will be in the water with a teacher, and mom or dad will be watching and cheering from the side of the pool. You can also create some small goals for the first day of class, which might include cheerfully getting into the water, and practicing his or her listening skills by following the instructor's directions. These small first day goals will make a big difference in the long run, and of course will give us lots of opportunities for positive praise!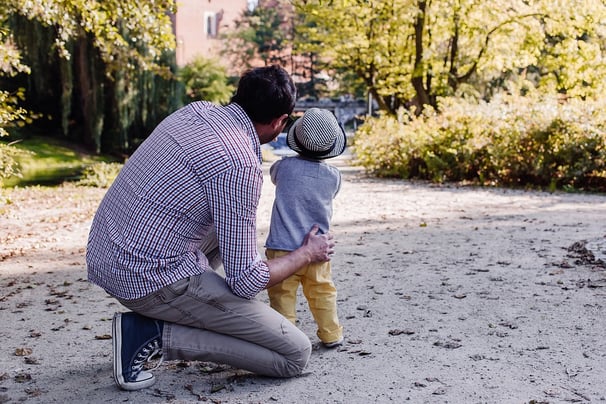 2. On the first day of lessons
It is extremely important on the first day of lessons that mom and dad are calm and excited to be going to swim lessons. Being in a rush or focusing on other stressors can create a feeling of panic before your student ever reaches the pool. Plan to arrive at the pool early, so you and your swimmer can observe another class of lessons. If you are the first lesson of the day, ask if you can attend a different day just to sit and watch, so your swimmer can see just how much fun lessons are! If you get to the pool and your swimmer is already scared and in tears, it is extremely important to stay calm and not make a big deal out of it. Our instructors know what to do, and we all have extensive experience working with kids who would rather be anywhere but in the pool! We will come pick up your child and take him or her into the water, and the more supportive and positive you are, the quicker your child will accept he or she is in good hands.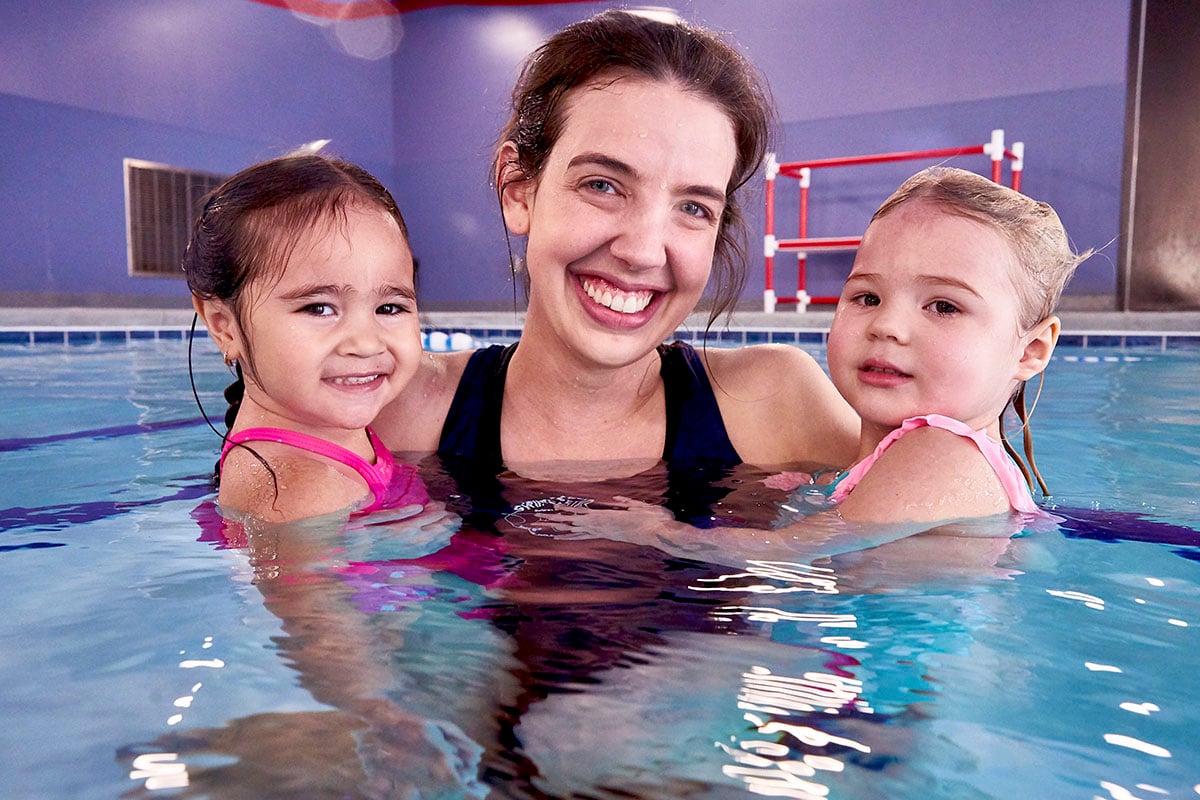 3. If your child doesn't calm down
While most of the time our toddlers calm down in just a few minutes, there are a few who will continue to be upset throughout the entire class. Don't worry! Tears are a normal reaction and sometimes a common occurrence. Staying in the water for an entire class IS A BIG ACCOMPLISHMENT for a child who has never done anything like this before. Celebrate that victory! Talk about how proud you are that your child stuck it out even though they didn't want to, and share some stories of times in your life where you had to do something you didn't like, and it ended well for you. During bath time start practicing some skills like blowing bubbles and pouring water over your child's head. You can even practice floating in the tub, but be sure to talk to your child's instructor or the deck supervisor about proper technique (and as always, never leave your child alone in the tub!).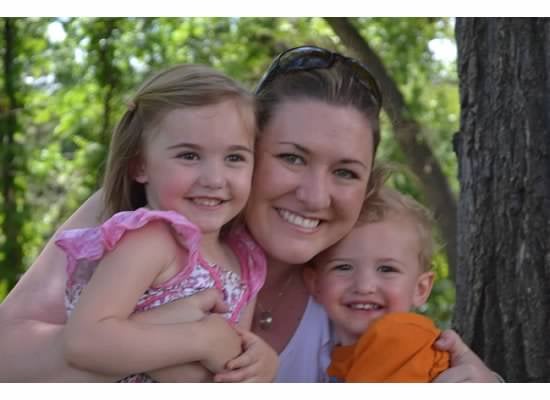 At the end of the day, our goal is to make sure all children are safe in the water and know the basic skills to save themselves in case they ever accidentally fall in the water. With your support, we can accomplish this goal with every student that comes through our doors.