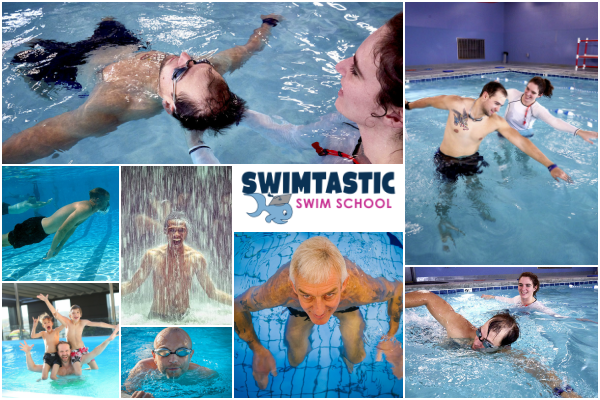 When people think about swim lessons, most associate them with small children, which is great since learning skills when young forms habits that continue throughout a lifetime. At Swimtastic Swim Schools, our primary target is to promote water safety in the young and get future generations loving the water. But what we are also seeing in our markets is many adults do not know how to swim. Most of these adults, in the 50 plus segment, cite a bad water experience as a child and have since stayed out of the water due to fear of drowning. Many also never had the opportunity to learn basic swim strokes or competitive strokes when they were younger. Luckily, Swimtastic does provide adult lessons as an ongoing program. We are able to provide our adult students with privacy and the confidence needed to get over years of fear of the water and ensure their water safety.
After Adult Swimming Lessons
After learning how to swim in our program, many of our adult swimmers continue to participate in swimming and other water-based activities. We hear stories all the time about how our adult students wanted to learn to swim for an upcoming vacation, boating, or even to train for triathlons. An ever-growing sporting event that many senior citizens participate in is the "Senior Games." Similar to the Olympic Games, there are local, state, and national levels of competition in a variety of events. Swimming is consistently one of the largest events for participation by all levels of swimmers. Senior Games are annual events in communities throughout the country and allow individuals to not just compete against others in their city, but from other parts of the state and throughout the country.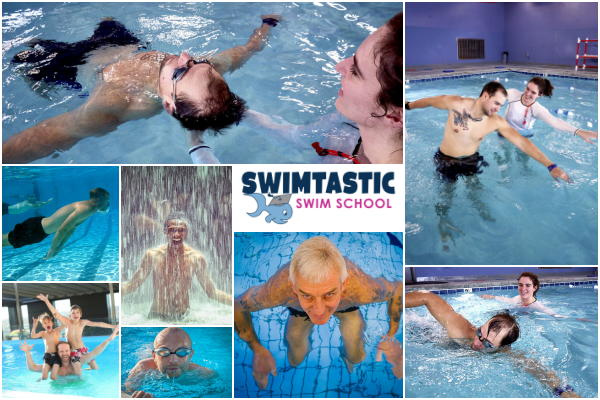 Competitive Swimming for Seniors
The National Senior Games Association (NSGA) is the governing body of the Senior Games. They focus on assisting anyone age 50 and over in achieving a greater quality of life through activity and healthy lifestyle opportunities. NSGA competitions can be as small as 12 events or as big as 26, with swimming consistently being favored as one of the top three selected by participants. Swimming has many benefits for older swimmers. It not only builds flexibility and strength, but regular training improves oxygen consumption for the entire body. It also allows people to socialize, travel, and connect with those that have similar interests inside and outside of the pool. At the NSGA Games, the competitive swimming events - Freestyle, Backstroke, Breaststroke, Butterfly, and Individual Medley are offered. Each of these events is done at distances from 50 to 500 yards, dependent on the facilities pool lengths and the number of participant entries. Participants compete against others in their age category, which is in five-year increments starting at age 50. They can then qualify and compete at the national level every two years at the National Senior Games, which will be held June 14-25, 2019 in Albuquerque, NM.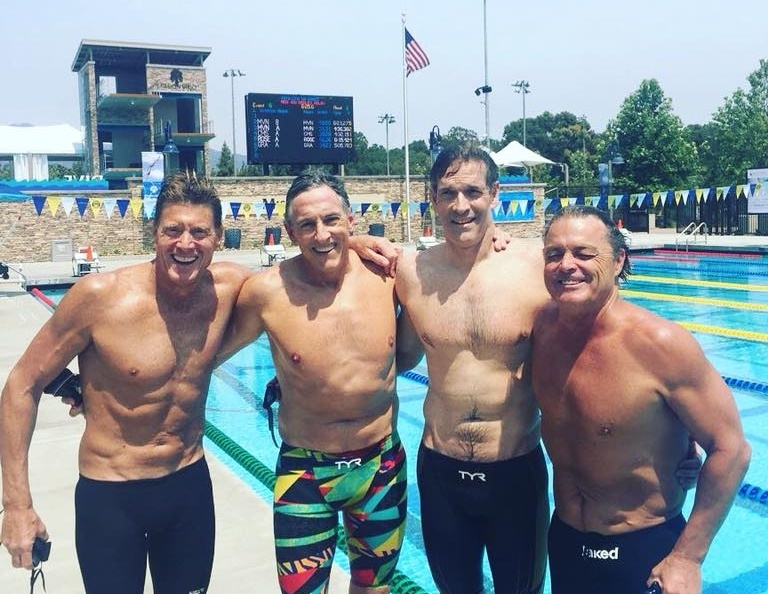 Swimming really is a lifelong sport that can be enjoyed at any age! If your goals include competing in swimming, know that there are 21 Senior Games in Florida. You can find dates and information at games@flasports.com or visit the NSGA website for all Senior Games information at www.nsga.org.