Dear Swimtastic Family,
Due to Hurricane Irma, our Swimtastic Florida locations will be temporarily closed over the weekend. The safety of our swimmers is of the most importance, and we hope everyone stays safe during the storm. North America is on track to endure two back to back powerful hurricanes. It is up to us as people to support our fellow neighbors and communities. Please consider donating your time or money to relief efforts for those affected. We're all in this together. Swimtastic weather closures are as follows: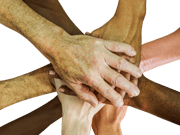 Closed Thursday, September 7th – Monday, September 11th
Fort Myers, Cape Coral, Naples, Bonita Springs
Closed Saturday, September 9th
Sarasota
Closed Saturday, September 9th – Monday, September 11th
Palm Beach Gardens
If you have any additional questions or concerns, please contact the Swimtastic Customer Service Center by email or phone and we would be glad to help.
Below are some links to resources that may be useful for you during this time: